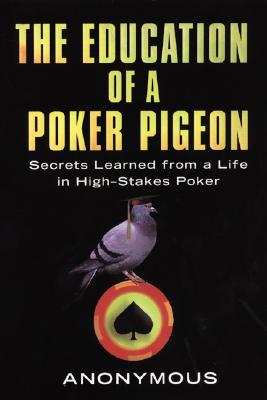 The Education of a Poker Pigeon (Paperback)
Secrets Learned from a Life in High-Stakes Poker
Lyle Stuart, 9780818407192, 230pp.
Publication Date: March 1, 2008
* Individual store prices may vary.
Description
He Learned To Be A Poker Pro The Hard Way. You Don't Have To. The only way to improve your poker game is through experience. And the fact is, few players have more experience than the author of this book, who chooses to remain anonymous (and not blow his cover). In The Education of a Poker Pigeon, he reveals the successful strategy that's enabled him to earn a living for forty years doing what he loves. By playing expert poker while hiding exactly how well you play, you can lull even the smartest players into making dumb and expensive mistakes. Here, Anonymous goes further and outlines the steps that took him from pure novice to poker pro, sharing the priceless lessons he learned along the way. You'll learn:
- How to detect a cheater. - How to manage your winnings. - How real game strategy works, in venues ranging from illegal card rooms to the World Series. - How to accelerate your game while avoiding the pitfalls that snag so many players. Whether you're seriously contemplating going pro or just fantasizing about it, do yourself and your bankroll a favor and learn from someone who's been there, done that, and lived to play--and win--another day The author, who remains anonymous in order to avoid the limelight and maintain his cover as a pigeon, has played poker to support himself since 1970. He has played in six World Series of Pokers as well as with such famous players as Stuey Ungar, Doyle Brunson, Johnny Chan, and Bill Smith. He has also published several mysteries and thrillers.