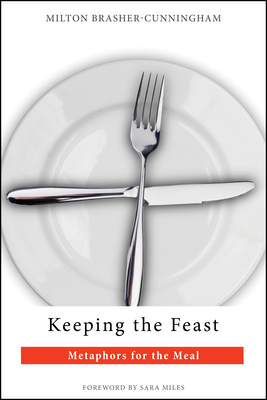 Keeping the Feast: Metaphors for the Meal (Paperback)
Metaphors for the Meal
Morehouse Publishing, 9780819227898, 122pp.
Publication Date: September 1, 2012
* Individual store prices may vary.
or
Not Currently Available for Direct Purchase
Description
Accessible spiritual narratives of the meal as Communion, plus recipes, by a well-known blogger, widely-traveled musician, and retreat leader "This is a book about what nourishes us: food, faith, family, and friends, and how all of those elements are essential ingredients of Communion-in fact how every meal of our lives holds an invitation to the Sacred Meal. As I say in the opening chapter, 'What the Gospel writers don't seem to scrimp on are stories of Jesus eating, or at least stories about Jesus and food. He eats, feeds, talks about food, and even calls himself the Bread of Life, right down to that last night in the Upper Room...where they sat around the table and he wrapped it all up with a meal--The Meal--as his ultimate metaphor.'"
--from the Introduction.
Advertisement