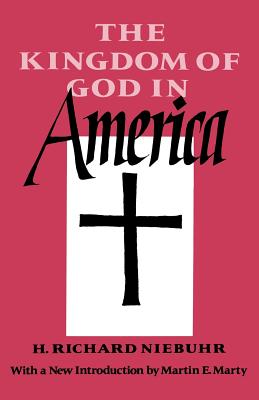 The Kingdom of God in America (Paperback)
Wesleyan University Press, 9780819562227, 247pp.
Publication Date: October 1, 1988
* Individual store prices may vary.
Description
Martin Marty, in his new introduction for the Wesleyan reissue of H. Richard Niebuhr's The Kingdom of God in America, calls it "a classic." First published in 1938, "It remains the classic reflection of the Protestant roots and ethos behind pluralistic America and its religions today." Marty notes that the new "raw and rich pluralism" that challenges the Protestant hegemony in American life has left many Protestants longing to "get back to their roots." Niebuhr's book, perhaps more than any other, identifies and describes those roots for Protestants, especially Congregationalists, Episcopalians, Presbyterians, Methodists, Quakers, Baptists, and Lutherans. Introduction by Martin E. Marty.
About the Author
H. RICHARD NIEBUHR was one of the most noted of American theologians. Among his books are several that are regarded as classics of American religou thought. The Kingdom of God in America, The Social sources of Denominationalism, and Christ and Culture. He was both a pastor and a scholar; he was ordained in 1916 by the Evangelical and Reformed Church after being graduated from Elmhurst College in 1912 and from Eden Theological Seminary in 1915. He served a pastorate in St. Louis, Missouri, from 1916 to 1918, hen joined Eden Theological Seminary as a professor. He became president of Elmhurst college, then taught at the Yale Divinity School from 1931 to 1962. Niebuhr was named Sterling Professor of Theology and Christian Ethics in 195. He died in 1962. MARTIN E, NARTY is the Fairfax M. Cone Distinguished Service Professor at the University of Chicago; he is senior editor of The Christian Century, and author, most recently, of Protestantism in the United States.