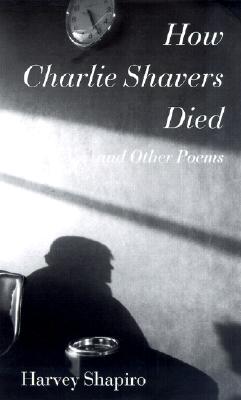 How Charlie Shavers Died (Paperback)
And Other Poems (Wesleyan Poetry)
Wesleyan, 9780819564610, 76pp.
Publication Date: July 29, 2001
* Individual store prices may vary.
or
Not Currently Available for Direct Purchase
Description
With enormous wit and vitality, Harvey Shapiro's new collection of poems focuses on the approach of death, mingling canny observations of the city that never sleeps with homages to Hart Crane, George Oppen, the poet Rachel, and David Ignatow. Characterized by its focus on the urban world of New York, the Jewish tradition, and domesticity, Shapiro's poetry achieves a distinctive brilliance and true wisdom. These poems view life from the vantage of seventy-six years, deeply informed by the serious study of literature and language and always attuned to the present, as well as to the body, weather, and sex. With its passion, humor, and rich detail, this exquisite volume marks Harvey Shapiro's finest work to date.
About the Author
Harvey Shapiro's many books include National Cold Storage Company (Wesleyan, 1988), The Light Holds (Wesleyan, 1984), and Battle Report (Wesleyan, 1966). In 1997, Wesleyan and Carcanet co-published his Selected Poems. Shapiro published his first book in 1953, shortly before joining the editorial staff of the New Yorker magazine, where he was fiction editor from 1956 - 57. He was editor of the New York Time Book Review from 1975 until 1983. He is now senior editor of the New York Times Magazine.
Advertisement