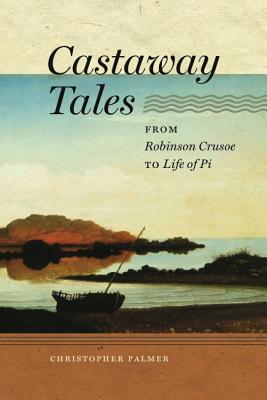 Castaway Tales (Paperback)
From Robinson Crusoe to Life of Pi (Early Classics of Science Fiction)
Wesleyan University Press, 9780819576576, 272pp.
Publication Date: May 10, 2016
Other Editions of This Title:
Library Binding (5/10/2016)
* Individual store prices may vary.
Description
Ever since Robinson Crusoe washed ashore, the castaway story has survived and prospered, inspiring a multitude of writers of adventure fiction to imitate and adapt its mythic elements. In his brilliant critical study of this popular genre, Christopher Palmer traces the castaway tales' history and changes through periods of settlement, violence, and reconciliation, and across genres and languages. Showing how subsequent authors have parodied or inverted the castaway tale, Palmer concentrates on the period following H. G. Wells's The Island of Dr. Moreau. These much darker visions are seen in later novels including William Golding's Lord of the Flies, J. G. Ballard's Concrete Island, and Iain Banks's The Wasp Factory. In these and other variations, the castaway becomes a cannibal, the castaway's island is relocated to center of London, female castaways mock the traditional masculinity of the original Crusoe, or Friday ceases to be a biddable servant. By the mid-twentieth century, the castaway tale has plunged into violence and madness, only to see it return in young adult novels--such as Scott O'Dell's Island of the Blue Dolphins and Terry Pratchett's Nation--to the buoyancy and optimism of the original. The result is a fascinating series of revisions of violence and pessimism, but also reconciliation.
About the Author
CHRISTOPHER PALMER is a former associate professor of English at La Trobe University in Melbourne, Australia. He is the author of Philip K. Dick: Exhilaration and Terror of the Postmodern and his essays have appeared in Science Fiction Studies and Extrapolation.
or
Not Currently Available for Direct Purchase