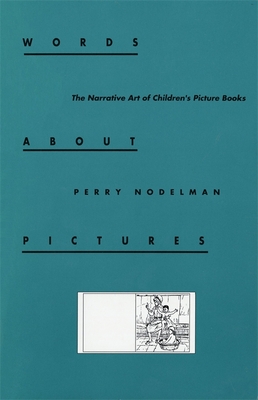 Words about Pictures (Paperback)
University of Georgia Press, 9780820312712, 320pp.
Publication Date: August 10, 1990
Description
digital cover files included on CD scan text pages from provided book align text page on 9/16 " head margin and 3/4" gutter margin.
About the Author
Perry Nodelman is a professor of English at the University of Winnipeg. He is the author of "The Pleasures of Children's Literature," an introduction to literary and theoretical approaches to children's literature recently released in a new third edition written in collaboration with Mavis Reimer. He has also published three novels for young adults and, in collaboration with Carol Matas, the young adult Fantasies in the Minds series.
Praise For Words about Pictures…
"A brilliant, almost overwhelming study that treats Maurice Sendak and Trina Schart Hyman with the same attention to detail and nuance that Wayne Booth gives Jane Austen in The Rhetoric of Fiction. . . . An exceptionally rich book, Words About Pictures asks you to think and read and look and look again. It will open your eyes."--Washington Post Book World

"Thoughtful and thought provoking, Nodelman's discussion ranges over topics such as the ways pictures communicate information, style as meaning, the contextual meaning of visual objects, irony, and rhythms of narrative."--Booklist

"Nodelman brings the disciplines of psychology and art history, of semiotics and reader-response theory, as well as insights from an eclectic cadre of other disciplines to this book. Words About Pictures is the most complete theoretical analysis of the genre."--Wilson Library Bulletin

"Words About Pictures is an excellent reference book for critics, scholars and others and perhaps the best available study of the relationship between words and pictures in children's picture books."--One Minute Book Reviews
Advertisement