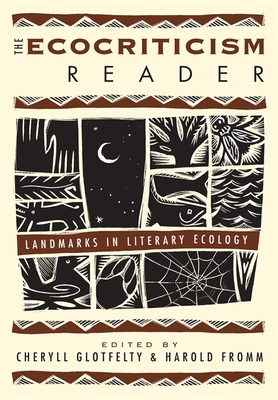 Ecocriticism Reader (Paperback)
University of Georgia Press, 9780820317816, 456pp.
Publication Date: May 1, 1996
Description
"The Ecocriticism Reader" is the first collection of its kind, an anthology of classic and cutting-edge writings in the rapidly emerging field of literary ecology. Exploring the relationship between literature and the physical environment, literary ecology is the study of the ways that writing both reflects and influences our interactions with the natural world.
An introduction to the field as well as a source book, "The Ecocriticism Reader" defines ecological literary discourse and sketches its development over the past quarter-century. The twenty-five selections in this volume, a mixture of reprinted and original essays, look backward to origins and forward to trends and provide generally appealing and lucidly written examples of the range of ecological approaches to literature. Lists of recommended readings, relevant periodicals, and professional organizations offer direction for further study.
"The Ecocriticism Reader" is an illuminating entree into a field of study fully engaged with our most pressing contemporary problem--the global environmental crisis.
About the Author
Cheryll Glotfelty, an associate professor of literature and the environment at the University of Nevada, Reno, is the editor of "Literary Nevada: Writings from the Silver State." She is a founding officer of the Association for the Study of Literature and Environment. Harold Fromm, author of "The Nature of Being Human: From Environmentalism to Concsiousness," lives in Tucson and is Visiting Scholar in English at the University of Arizona. His writings have appeared in a wide range of journals and he is a regular contributor to the "Hudson Review."
Praise For Ecocriticism Reader…
"A powerfully conceived, intelligently constructed collection of essays. I can imagine few critical anthologies that will have such a wide appeal. It comes at just the right moment and will find a substantial and appreciative audience."--John Elder

"If you are wondering what ecocriticism is, how it has evolved, why it is important to literary studies, or how to do it, you must read this book. . . . Whether you are a teacher, scholar, theorist, reader, explorer, or enthusiast of literature and nature, you will be stimulated and challenged by the journey these essays lead you on."--ISLE
Advertisement