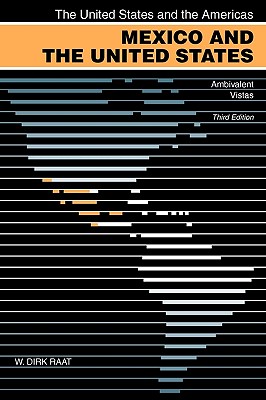 Mexico and the United States (Paperback)
Ambivalent Vistas, Third Edition (United States and the Americas)
University of Georgia Press, 9780820325958, 316pp.
Publication Date: March 15, 2004
* Individual store prices may vary.
Description
Ranging from the precontact colonial eras of each country to the present-day administrations of Vincente Fox and George W. Bush, this text focuses on the economic, cultural and politic trends ad events that have shaped the ways that Americans and Mexicans have regarded each other over the centuries.
About the Author
W. Dirk Raat is professor emeritus of history at the State University of New York, Fredonia, and a docent at the Heard Museum in Phoenix. He has authored eight books on Mexico, including "Revoltosos: Mexico's Rebels in the United States," "Mexico: From Independence to Revolution, 1810-1910"; and most recently "Mexico's Sierra Tarahumara: A Photohistory of the People of the Edge."