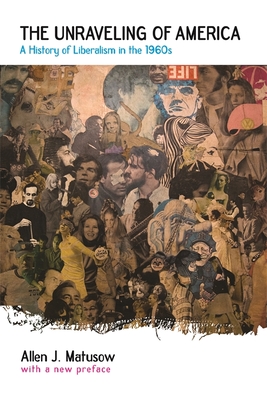 The Unraveling of America (Paperback)
A History of Liberalism in the 1960s
University of Georgia Press, 9780820334059, 568pp.
Publication Date: December 1, 2009
* Individual store prices may vary.
Description
In a book that William E. Leuchtenburg, writing in the Atlantic, called "a work of considerable power," Allen Matusow documents the rise and fall of 1960s liberalism. He offers deft treatments of the major topics--anticommunism, civil rights, Great Society programs, the counterculture--making the most, throughout, of his subject's tremendous narrative potential. Matusow's preface to the new edition explains the sometimes critical tone of his study. The Unraveling of America, he says, "was intended as a cautionary tale for liberals in the hope that when their hour struck again, they might perhaps be fortified against past error. Now that they have another chance, a look back at the 1960s might serve them well.
About the Author
ALLEN J. MATUSOW is the W. G. Twyman Professor of History at Rice University. He is the author of Nixon's Economy: Boom, Busts, Dollars, and Votes and Farm Policies and Politics in the Truman Years.