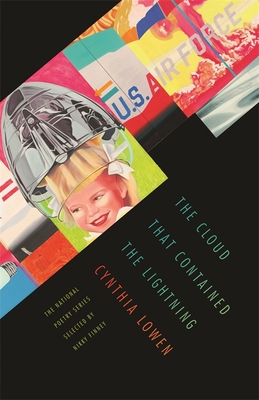 The Cloud That Contained the Lightning
Poems (National Poetry)
Paperback

* Individual store prices may vary.
Description
Using the character of J. Robert Oppenheimer, the "father of the atomic bomb," as a jumpingoff point, The Cloud That Contained the Lightning explores the kinds of ethical choices we face as individuals and as a society with respect to the innovations and inventions we pursue. How are our fears, obsessions, prejudices, and cultures manifested in the ways we apply new technologies, such as the splitting of the atom? What were the attitudes that resulted in such a destructive invention? What prompted it to be used on a nation suspected to already be defeated?
By weaving together the voices of Oppenheimer, his wife and brother, hibakusha (Japanese for "explosion-affected people"), and the mythological figures of Cronos and his children, Lowen creates a dialogue out of a vacuum of communication and imagines the kind of exchanges that might have led to a different outcome than the tragedies at Hiroshima and Nagasaki. And in an exploration of our tendency for selective amnesia, this collection asks a critical question: How quickly will the forgotten lessons of the past allow us to repeat the tragic chapters of our history?
University of Georgia Press, 9780820345642, 80pp.
Publication Date: September 15, 2013
About the Author
CYNTHIA LOWEN has an MFA in creative writing from Sarah Lawrence College. She was selected for inclusion in Best New Poets 2008 and is a recipient of the Campbell Corner Poetry Prize and a winner of the Discovery / Boston Review Poetry Contest. She served as a screenwriter and producer of the 2011 documentary Bully."