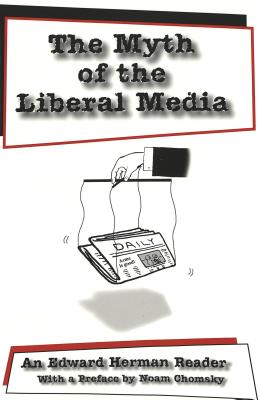 The Myth of the Liberal Media (Paperback)
An Edward Herman Reader (Media and Culture #2)
Peter Lang Inc., International Academic Publi, 9780820441863, 328pp.
Publication Date: January 11, 2000
* Individual store prices may vary.
Description
The Myth of the Liberal Media contends that the mainstream media are parts of a market system and that their performance is shaped primarily by proprietor/owner and advertiser interests. Using a propaganda model, it is argued that the commercial media protect and propagandize for the corporate system. Case studies of major media institutions--the New York Times, the Wall Street Journal, the Philadelphia Inquirer--are supplemented by detailed analyses of "word tricks and propaganda" and the media's treatment of topics such as Third World elections, the Persian Gulf War, the North American Free Trade Agreement, the fall of Suharto, and corporate junk science.
About the Author
Edward S. Herman is Professor Emeritus of Finance, Wharton School, University of Pennsylvania. He received his Ph.D. in Economics from the University of California, Berkeley. Among his books are Corporate Control, Corporate Power; The Real Terror Network; Beyond Hypocrisy: Decoding the News in an Age of Propaganda; and Manufacturing Consent (with Noam Chomsky).
or
Not Currently Available for Direct Purchase