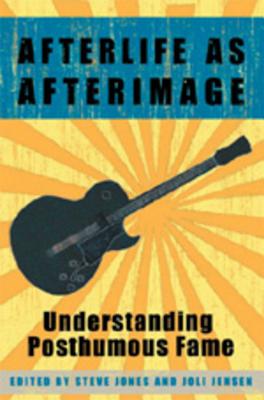 Afterlife as Afterimage (Paperback)
Understanding Posthumous Fame (Music/Meanings #2)
Peter Lang Inc., International Academic Publi, 9780820463650, 293pp.
Publication Date: July 28, 2005
* Individual store prices may vary.
Description
The mass media make it possible for fame to be enhanced and transformed posthumously. What does it mean to fans when a celebrity dies, and how can death change the way that celebrities are perceived and celebrated? How do we mourn and remember? What can different forms of communication reveal about the role of media in our lives?
Through a provocative look at the lives and legacy of popular musicians from Elvis to Tupac and from Louis Prima to John Lennon, Afterlife as Afterimage analyzes the process of posthumous fame to give us new insights into the consequences of mediation, and it illuminates the complex nature of fandom, community formation, and identity construction.
About the Author
The Editors: Steve Jones is Professor of Communication at the University of Illinois, Chicago. He is author and editor of numerous books, including Virtual Culture; Doing Internet Research; CyberSociety 2.0; and Pop Music & the Press. He is a former president and co-founder of the Association of Internet Researchers as well as Senior Research Fellow at the Pew Internet and American Life Project. Dr. Jones is co-editor of the international journal New Media & Society and edits Digital Formations, a book series published by Peter Lang. Joli Jensen is Professor of Communication at the University of Tulsa. Her research interests are in American cultural and social thought. She is author of Redeeming Modernity: Contradictions in Media Criticism; Creating the Nashville Sound: Authenticity, Commercialization and Country Music; and Is Art Good for Us? Beliefs about High Culture in American Life.
or
Not Currently Available for Direct Purchase