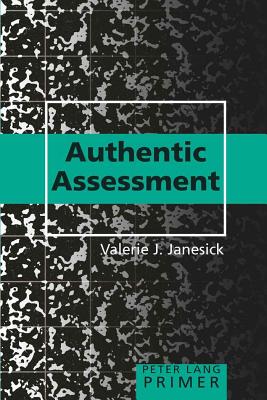 Authentic Assessment Primer (Peter Lang Primer #13) (Paperback)
Peter Lang Inc., International Academic Publi, 9780820476483, 125pp.
Publication Date: October 14, 2006
* Individual store prices may vary.
Description
The Authentic Assessment Primer introduces education students to the phenomenon known as authentic assessment. As such, it is the perfect antidote to high stakes testing, since it relies on performance and shows what a student can do. In an authentic approach, teachers see assessment as a means to educate and improve student performance, as opposed to simply auditing it on a one-shot test. Authentic tasks require quality performance connected to the learner's world. It is multilayered and complex. The Authentic Assessment Primer provides feedback continually and the learner self adjusts. This approach to assessment looks for higher order thinking skills and demonstration of knowledge. Beginning, intermediate, and advanced teachers can all benefit from understanding the goals, the process, and the techniques of authentic assessment, such as portfolios, essays, and writing samples, recordings, role plays, journal writing, and demonstrations to name a few. Every education student and instructor needs to read this book.
About the Author
The Author: Valerie J. Janesick is Professor of Educational Leadership and Policy Studies at the University of South Florida, Tampa. She received her Ph.D. in curriculum inquiry from Michigan State University. In addition to numerous articles and book chapters on qualitative research methods and evaluation, her books on these topics incorporate the arts as a metaphor for improving educational practice. Her text, Stretching Exercises for Qualitative Researchers (2nd ed., 2004) is widely used by researchers and teachers in training. She is currently writing a book on oral history methods.
or
Not Currently Available for Direct Purchase