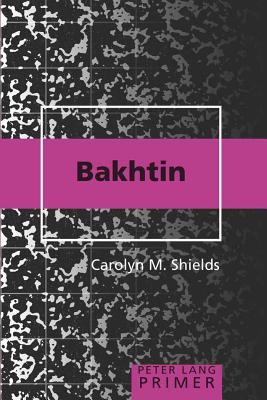 Bakhtin Primer (Peter Lang Primer #14) (Paperback)
Peter Lang Inc., International Academic Publi, 9780820481883, 189pp.
Publication Date: January 26, 2007
* Individual store prices may vary.
Description
The Bakhtin Primer offers a truly new and innovative approach to leading and reforming schools. It delves into some of Bakhtin's most salient concepts - chronotope, polyphony and heteroglossia, dialogue and dialogism, and carnival - and presents them as the basis for a comprehensive reform agenda - one that focuses on high levels of student achievement and on socially just and inclusive educational practice. The primer demonstrates the relevance of theory to educational practice and presents it in clear, concise language coupled with numerous illustrative examples to make the ideas accessible to readers. It elaborates the importance of thinking about dialogue, not just as talk, but as an ontological concept that informs how we embrace the diversity inherent in our world. It explores how dialogue and carnival can disrupt the status quo and confront inequitable practices and relationships. It argues that education informed by Bakhtin's concepts would be more open, more conscious of inquiry, ambiguity, incompleteness, complexity, and relationships than traditional, more rational approaches. It would challenge, and teach students to question authoritative views and traditions and lead them to develop important understandings about our interconnectedness as well as how to interact with and learn from differences across time, place, class, and culture.
About the Author
The Author: Carolyn M. Shields received her Ph.D. in educational administration from the University of Saskatchewan. She is currently a full professor and head of the Department of Educational Organization and Leadership at the University of Illinois at Urbana-Champaign where she teaches graduate courses in democratic schools and socially just leadership. Her research focuses on leadership for social justice and academic excellence. She has written over eighty articles and five books: including Good Intentions are not Enough: Transformative Leadership for Communities of Difference (2003) and, with Russell Bishop and Andre Elias Mazawi, Pathologizing Practices: The Impact of Deficit Thinking on Education (Lang, 2005).
or
Not Currently Available for Direct Purchase