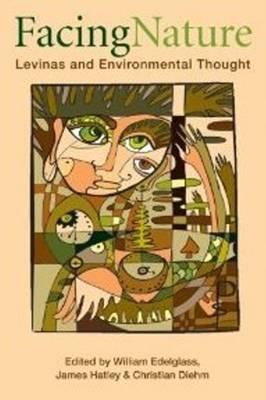 Facing Nature (Paperback)
Levinas and Environmental Thought
Duquesne, 9780820704531, 378pp.
Publication Date: March 15, 2012
* Individual store prices may vary.
Description
Despite its attention to questions of ethics and "the ethical," contemporary continental philosophy has often been disengaged from inquiring into our ethical obligation to nature and the environment. In response to this vacuum in the literature, Facing Naturesimultaneously makes Levinasian resources more accessible to practitioners in the diverse fields of environmental thought while demonstrating the usefulness of continental philosophy for addressing major issues in environmental thought. Drawing on the philosophy of Emmanuel Levinas, these scholars approach environmental philosophy from both humanistic and nonanthropocentric points of view. On the one hand, the book contributes to the discussion of environmental justice as well as the growth of ecophilosophical literature. At the same time, some of the essays take an interpretive approach to Levinas's thought, finding that his work is able to speak to environmental thinkers whose positions actually diverge quite sharply from his own. While recognizing the limitations of Levinas's writings from an environmental perspective, Facing Nature argues that themes at the heart of his work--the significance of the ethical, responsibility, alterity, the vulnerability of the body, bearing witness, and politics--are important for thinking about many of our most pressing contemporary environmental questions. Essays specifically highlight the otherness of nature, the vulnerability and suffering of nonhuman animals, the idea of an interspecies politics, the role of nature in ethical life, individual responsibility for climate change, and the Jewish understanding of creation as points of contact between Levinas's philosophical project and environmental thought. Levinas is also brought into conversation with dialogue partners who enhance this connection, such as Theodor Adorno, Hanna Arendt, Tim Yilngayarri, Maurice Merleau-Ponty, and Henry David Thoreau. While widely relevant to all those who attempt to think through our ethical relation to the natural world, Facing Nature will be of special interest to scholars and students interested in both continental philosophy and the manifold areas of environmental studies.
About the Author
WILLIAM EDELGLASS is professor of philosophy and environmental studies at Marlboro College. He is coeditor of the journal Environmental Philosophy and of Buddhist Philosophy: Essential Readings and The Oxford Handbook of World Philosophy. JAMES HATLEY is professor of philosophy at Salisbury University. He is the author of Suffering Witness: The Quandary of Responsibility After the Irreparable and coeditor of Interrogating Ethics: Embodying the Good in Merleau-Ponty. He has published essays in numerous journals including Levinas Studies, Environmental Philosophy, and Philosophy Today. CHRISTIAN DIEHM is associate professor of philosophy at the University of Wisconsin-Stevens Point. He has published essays in Environmental Ethics, Environmental Philosophy, and Philosophy Today.
or
Not Currently Available for Direct Purchase