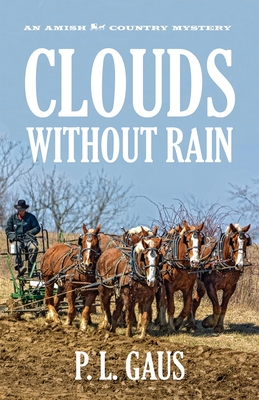 Clouds without Rain (Paperback)
An Amish Country Mystery
Ohio University Press, 9780821410813, 203pp.
Publication Date: February 14, 2020
Other Editions of This Title:
Paperback (2/1/2001)
Hardcover (2/1/2001)
Paperback (11/30/2010)
* Individual store prices may vary.
December 2010 Indie Next List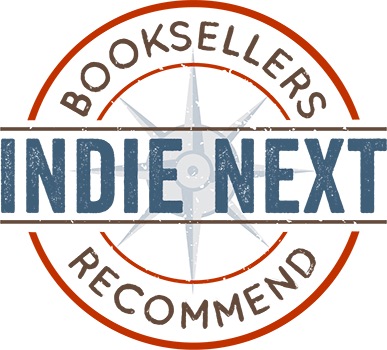 "Once again there is trouble in the Amish Community, as a series of robberies have been committed, perhaps by some of the young men of the community. When a buggy is hit by a truck, killing both drivers and severely injuring the sheriff, Professor Michael Branden is called in to help. The mystery unravels slowly, with a good many surprises along the way. Another excellent entry in this series!"
— Betty Barnes, River Reader LLC, Lexington, MO
View the List
Description
Written in the tradition of Tony Hillerman, in Clouds without Rain, P. L. Gaus once again provides compelling intrigue and insight into Amish culture and tradition alongside contemporary American life.
In the wake of a fatal accident involving an Amish buggy and an eighteen-wheeler, Professor Michael Branden, working with the Holmes County Sheriff's Department, becomes suspicious about the true nature of the crash. His suspicions only grow when the trustee of the dead man's estate disappears a few days later.
Faced with Amish teenagers in goat masks robbing buggies on dusty lanes, land swindles involving out-of-town developers, several mysterious deaths, and the disappearance of a bank official, Branden realizes that there is far more to the story than a buggy crash on a sleepy country road.
This new edition of Clouds without Rain  features an exclusive interview with the author, reading group materials, and a detailed map and driving guide to Holmes County, Ohio with everything one needs to visit the iconic scenes depicted in the story.
About the Author
P. L. Gaus is the author of seven books in the Amish-Country Mystery series. He lives in Wooster, Ohio, an area that is close to the world's largest settlement of Amish and Mennonite people. Gaus lectures widely about the lifestyles, culture, and religion of the Amish.

Visit his website at P. L. Gaus




Praise For Clouds without Rain: An Amish Country Mystery…
"In this compact and tautly written mystery, the third in the series, Gaus portrays vividly the clash of traditional Amish values with the forces of land development and greed…. Gaus has structured his novel Dragnet style, relating events day-to-day, moment-to-moment, while the plot unfolds with deceptive simplicity from the initial gruesome accident."—Publishers Weekly
"Gaus is a sensitive storyteller who matches his cadences to the measured pace of Amish life, catching the tensions among the village's religious factions."—New York Times Book Review
"Gaus … combines drama and bewilderment in just the right proportions."—Kirkus Reviews
"Set among the Ohio Amish, this murder/mystery is more worldly than one would expect with such a backdrop…. How (Branden) unravels more than one mystery makes for interesting reading, particularly as he has to tread delicately between two parallel cultures."—The Jerusalem Post
"So many modern mystery novels feature crime fighters who seem every bit as sick in the head as the criminals they seek to put behind bars. Author P. L. Gaus's mystery series set in Ohio's Amish country features a college professor, not a tough private eye or a rogue cop, and a cast of Corn Belt criminals who are just as deadly as the big city variety."—The Advocate