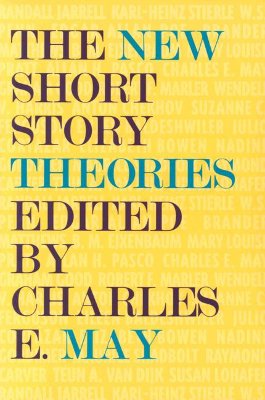 The New Short Story Theories (Paperback)
Ohio University Press, 9780821410875, 363pp.
Publication Date: July 15, 1994
* Individual store prices may vary.
Description
The first edition of May's Short Story Theories (1976) opened with an essay entitled "The Short Story: An Underrated Art." Almost two decades later, the short story suffers no such slight. Publishers and critics have become increasingly interested in the form, which has enjoyed a renaissance led by such writers as Raymond Carver, Tobias Wolff, Ann Beattie, Bobbie Ann Mason, and Mary Robison. An important part of this revival of interest, Short Story Theories has continued to attract a strong and loyal audience among students and teachers.

The New Short Story Theories includes a few basic pieces from the earlier volume—Poe's Hawthorne review, Brander Matthew's extension and formalization of Poe's theories, and essays by Randall Jarrell, Elizabeth Bowen, and Nadine Gordimer—but most of the essays are new to the collection.

Addressing problems of definition, historical considerations, issues of technique, and cognitive approaches, essays include:
"The Tale as Genre in Short Story Fiction," by W. S. Penn
"O. Henry and the Theory of the Short Story," by Suzanne C. Ferguson
"On Writing," by Raymond Carver
"From Tale to Short Story," by Robert F. Marler
"A Cognitive Approach to Storyness," by Susan Lohafer

May's new collection will continue to highlight the short story, to provoke debate, and to enrich our experience of a demanding and rewarding literary form.
About the Author
Charles E. May is professor of English at California State University, Long Beach. He is the author of Edgar Allan Poe: A Study of the Short Fiction and The Short Story: A Study of the Genre and editor of Short Story Theories, Fiction's Many Words, and Twentieth Century European Short Story. He has published over a hundred and fifty articles, mostly on the short story, in a variety of journals, books, and reference works and has developed a software program, HyperStory, available from D. C. Heath Publishers, for short story instruction.