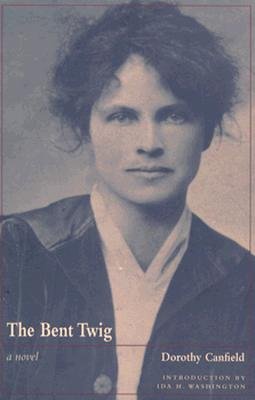 The Bent Twig (Paperback)
A Novel
Ohio University Press, 9780821411858, 416pp.
Publication Date: July 31, 1997
Other Editions of This Title:
Paperback (4/1/2007)
Paperback (3/30/2014)
Paperback (10/1/2011)
Paperback (8/3/2011)
Paperback (5/1/2020)
Paperback (10/2/2019)
Hardcover (3/29/2014)
Hardcover (9/3/2009)
Hardcover (8/18/2008)
Hardcover, Large Print (8/18/2008)
Paperback, Large Print (10/11/2007)
Paperback (10/11/2007)
* Individual store prices may vary.
Description
Unlike other young women of her generation, who were "bred up from childhood to sit behind tea-tables and say the right things to tea-drinkers," Sylvia Marshall—the "twig" of this novel—was reared to think for herself and to trust her own instincts and experience. This, coupled with her passionate temperament, makes Sylvia a compelling figure as she resists efforts to mold her with every rebellious fiber of her independent nature.

Sylvia's home is a Montessori home, where everyone takes part in household tasks, and the children learn by being included in adult activities. Without making a show of being different, her father, a popular professor at the Midwest state university in La Chance, lives the life of the mind in a rambling farmhouse instead of on a faculty row among his upwardly mobile colleagues; her mother's wardrobe is more suited to canning tomatoes than to impressing sophisticated "town set."

Although Sylvia adapts outwardly to her parents' values, inwardly she suffers because of her family's difference from both town and university standards. A dazzling occasional presence in her life is the flamboyant Aunt Victoria, who keeps a mansion in Lydford, Vermont, and an apartment in Paris. Sylvia responds to such luxury, and her attempts to evade moral questions concerning the distribution of wealth lend a human aspect to a social dilemma.

First published in 1915, The Bent Twig is the first of Dorothy Canfield's novels to give fictional form to the Montessori method and to reflect the insights into education and human development that she gained in Rome while visiting Maria Montessori. The novel's concerns with gender roles, race relations, substance abuse, the environment, and the welfare of children remain contemporary and still speak to us across the years.
About the Author
Dorothy Canfield (1879-1958) was a popular writer in the first half of the century. The daughter of the president of the Ohio State University, she wrote works of fiction and nonfiction that brought widespread attention to the Montessori method of child development. Her nonfiction books, written under her married name of Dorothy Canfield Fisher, include A Montessori Mother (1912), A Montessori Manual (1913), Mothers and Children (1914), and Self-Reliance (1916).
or
Not Currently Available for Direct Purchase