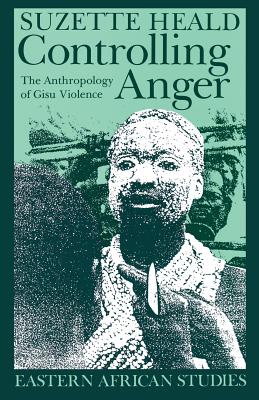 Controlling Anger
The Anthropology of Gisu Violence (Eastern African Studies)
Paperback

* Individual store prices may vary.
Description
Controlling Anger examines the dilemmas facing rural people who live within the broader context of political instability. Following Uganda's independence from Britain in 1962, the Bagisu men of Southeastern Uganda developed a reputation for extreme violence.
Drawing on a wide range of historical sources including local court records, statistical survey analysis, and intensive fieldwork, Suzette Heald portrays and analyzes the civil violence that grew out of intense land shortage, the marginalization of the Gisu under British rule, and the construction of male gender identity among the Gisu. Now available in a paperback edition with a new preface by the author, Controlling Anger is an important contribution to rural sociology in Africa.
Praise For Controlling Anger: The Anthropology of Gisu Violence (Eastern African Studies)…
"Since Uganda became independent in 1962 Bagisu have had to come to grips with the uncertainties of life 'in a situation approaching anarchy.' This excellent and often moving book examines the ways in which ordinary people have coped with this crisis."&md

"… an innovative monograph which … will help rejuvenate African anthropology."—Wendy James, Man
Ohio University Press, 9780821412152, 310pp.
Publication Date: November 1, 1998
About the Author
Suzette Heald, Senior Lecturer in Social Anthropology, University of Lancaster, has been working at the University of Botswana.