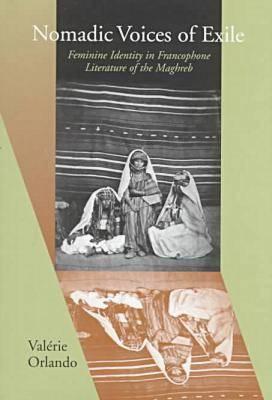 Nomadic Voices of Exile (Hardcover)
Feminine Identity in Francophone Literature of the Maghreb
Ohio University Press, 9780821412626, 256pp.
Publication Date: July 15, 1999
* Individual store prices may vary.
Description
Contemporary French writing on the Maghreb -- that part of Africa above the Sahara -- is truly postmodern in scope, the rich product of multifaceted histories promoting the blending of two worlds, two identities, two cultures, and two languages. Nomadic Voices of Exile demonstrates how that postmodern sentiment has altered perceptions concerning Maghrebian feminine identity since the end of the French-colonial era. The authors discussed here, both those who reside in the Maghreb and those who have had to seek asylum in France, find themselves at the intersection of French and North African viewpoints, exposing a complicated world that must be negotiated and redefined. In looking at the authors whose writings extend beyond a gender-based dialogue to include such issues as race, politics, religion, and history, Valerie Orlando explores the rich and changing landscape of the literature and the culture, addresses the stereotypes that have defined the past, and navigates the space of the exiled, a space previously at the peripheries of Western discourse. Nomadic Voices of Exile will be useful to a variety of classrooms -- women's studies, Middle East studies, Francophone literature, Third World women writers -- and to anyone interested in postcolonial and postmodern theory and philosophy and the history of the Maghreb through literature.
About the Author
Valerie K. Orlando is professor of French and Francophone Literatures in the Department of French and Italian at the University of Maryland, College Park.
or
Not Currently Available for Direct Purchase