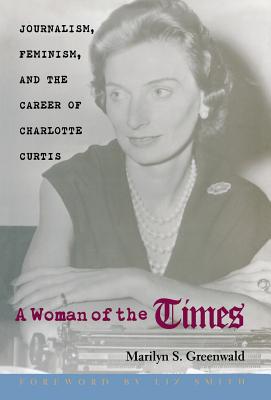 A Woman of the Times (Hardcover)
Journalism, Feminism, and the Career of Charlotte Curtis
Ohio University Press, 9780821412657, 272pp.
Publication Date: May 1, 1999
* Individual store prices may vary.
Description
For twenty-five years, Charlotte Curtis was a society/women's reporter and editor and an op-ed editor at the New York Times. As the first woman section editor at the Times, Curtis was a pioneering journalist and one of the first nationwide to change the nature and content of the women's pages from fluffy wedding announcements and recipes to the more newsy, issue-oriented stories that characterize them today. In this riveting biography, Marilyn Greenwald describes how a woman reporter from Columbus, Ohio, broke into the ranks of the male-dominated upper echelon at the New York Times. It documents what she did to succeed and what she had to sacrifice. Charlotte Curtis paved the way for the journalists who followed her. A Woman of the Times offers a chronicle of her hard-won journey as she invents her own brand of feminism during the 1960s and 1970s. In the telling of this remarkable woman's life is the story, as well, of a critical era in the nation's social history.
About the Author
Marilyn S. Greenwald is a professor of journalism at Ohio University in Athens, Ohio. She was formerly a reporter and editor at several daily papers in Ohio. She and her husband live in Columbus, Ohio.