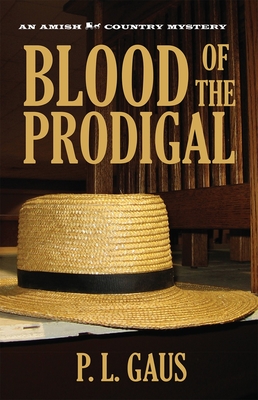 Blood of the Prodigal: Ohio Amish Mystery (Hardcover)
Ohio Amish Mystery
Ohio University Press, 9780821412763, 235pp.
Publication Date: June 1, 1999
* Individual store prices may vary.
or
Not Currently Available for Direct Purchase
Description
From the choppy waves of Lake Erie's Middle Bass Island to the too-tranquil farmlands of Holmes County's Amish countryside, mystery and foreboding lurk under layers of tradition and repression before boiling up to the surface with tragic consequences.
For Jon Mills, the journey begins with his decision to retrieve his ten-year-old son from the hands of the Bishop who had ten years earlier cast Mills out of the Order, the same Bishop who is Jon Mills's father.
When Mills turns up dead, dressed in Amish garb, and with the boy missing, Professor Michael Branden plunges headlong into the closed culture to unravel the mystery and find the boy. Working in tandem sometimes and at cross purposes at others with his old friend Sheriff Robertson, Professor Branden digs through the past, recent and otherwise, to uncover the truths that many would prefer to leave undisturbed.
In the tradition of Tony Hillerman, P. L. Gaus depicts a culture that stands outside the norm, but one that is every bit as susceptible to the undertow of the human spirit as any we might know.
About the Author
P. L. Gaus is the author of seven books in the Amish-Country Mystery series. He lives in Wooster, Ohio, an area that is close to the world s largest settlement of Amish and Mennonite people. Gaus lectures widely about the lifestyles, culture, and religion of the Amish."
Advertisement