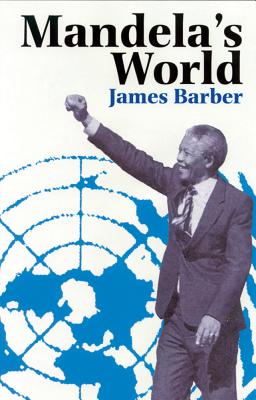 Mandela's World (Paperback)
The International Dimension of South Africa's Political Revolution
Ohio University Press, 9780821415665, 224pp.
Publication Date: May 17, 2004
* Individual store prices may vary.
Description
The demise of apartheid, the release of Nelson Mandela, and a new constitution leading to a democratic government elevated South Africa's status during the 1990s. Mandela's World describes and analyzes South Africa's international development during this momentous decade in which Nelson Mandela stamped his personality on his nation and on the international stage.

Despite upheavals and political mistakes, the new South Africa succeeded in making a positive contribution both in Africa and in the global community. Focusing on the international relations of a society undergoing fundamental transformation at home, author James Barber sheds light on one of the most profound events in modern history.
About the Author
James Barber is a member of the Centre of International Studies at Cambridge University. He has written widely about international relations and Southern Africa.
Praise For Mandela's World: The International Dimension of South Africa's Political Revolution…
"James Barber's book supplies a more coherent interpretation of South Africa's policies than the existing scholarship, not least because of its helpful exploitation of international relations theory…. In general this is a compelling and persuasive analysis of modern South African foreign policy. Ostensibly limiting itself to Mandela's world, Barber's analysis supplies useful insights into the policies pursued by his successor."—African Affairs
"In this meticulously crafted book, James Barber adds a rich vein to the analytical coalface of South Africa's transitional dynamics…. The canvas Barber has chosen is indeed a large one but he fills it with punctilious detail such that this book represents one of the most complete pictures of the subject matter. This is a very satisfying work: it is well written, cogently argued, neatly structured and thematically coherent…. It should be of abiding interest to students of South African politics and international affairs."—South African Historical Journal
or
Not Currently Available for Direct Purchase