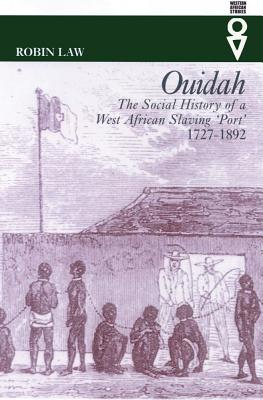 Ouidah (Paperback)
The Social History of a West African Slaving Port, 1727–1892 (Western African Studies)
Ohio University Press, 9780821415726, 320pp.
Publication Date: October 25, 2005
Other Editions of This Title:
Paperback (11/1/2004)
Hardcover (10/25/2005)
* Individual store prices may vary.
Description
Ouidah, an African town in the Republic of Benin, was the principal precolonial commercial center of its region and the second-most-important town of the Dahomey kingdom. It served as a major outlet for the transatlantic slave trade. Between the seventeenth and the nineteenth centuries, Ouidah was the most important embarkation point for slaves in the region of West Africa known to outsiders as the Slave Coast. This is the first detailed study of the town's history and of its role in the Atlantic slave trade.

Ouidah is a well-documented case study of precolonial urbanism, of the evolution of a merchant community, and in particular of the growth of a group of private traders whose relations with the Dahomian monarchy grew increasingly problematic over time.
About the Author
Robin Law is a professor of African history at the University of Stirling.
Praise For Ouidah: The Social History of a West African Slaving Port, 1727–1892 (Western African Studies)…
"Rather than being a flashy display of a single technique or approach, this volume demonstrates the ability of a mature Africanist to utilize the great variety of sources and methodologies developed over the past decades by scholars of Atlantic and African history."—The Historian