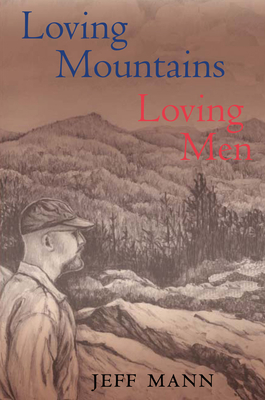 Loving Mountains, Loving Men (Ohio University Press Series in Ethnicity and Gender in Appa) (Paperback)
Ohio University Press, 9780821416501, 218pp.
Publication Date: November 15, 2005
Other Editions of This Title:
Hardcover (12/1/2005)
* Individual store prices may vary.
Description
Loving Mountains, Loving Men is the first book-length treatment of a topic rarely discussed or examined before: gay life in Appalachia. Appalachians are known for their love of place, yet many gays and lesbians from the mountains flee to urban areas. Jeff Mann tells the story of one who left and then returned, who insists on claiming and celebrating both regional and erotic identities. In memoir and poetry, Mann describes his life as an openly gay man who has remained true to his mountain roots. Mann first describes his upbringing in Hinton, a small town in southern West Virginia, as well as his realization of his homosexuality, his early experiences of homophobia, his coterie of supportive lesbian friends, and his initial attempts to escape his native region in hopes of finding a freer life in urban gay communities. Mann depicts his difficult search for a romantic relationship, the family members who have given him the strength to defy convention, his anger against religious intolerance and the violence of homophobia, and his love for the rich folk culture of the Highland South. His character and values shaped by the mountains, Mann has reconciled his homosexuality with both traditional definitions of Appalachian manhood and his own attachment to home and kin. Loving Mountains, Loving Men is the compelling, universal story of making peace with oneself and the wider world.AUTHOR INFORMATION---Jeff Mann is a professor of creative writing at Virginia Polytechnic Institute and State University, Blacksburg, Virginia. He is the author of a collection of poetry, Bones Washed with Wine, and a memoir, Edge.SIDEBAR QUOTE---"The sheer beauty of the prose in the memoir and the language of the poetry is incredible. This is one of the great watershed books of Appalachian literature. Its contribution to the field of Appalachian studies and gay/gender studies is significant."---Danny L. Miller, coeditor of An American Vein: Critical Readings in Appalachian Literature.