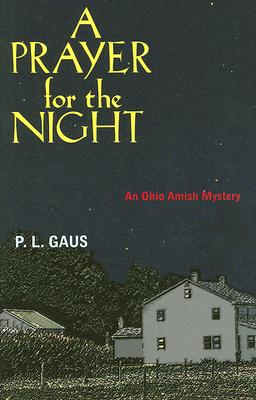 A Prayer for the Night (Hardcover)
Ohio University Press, 9780821416723, 210pp.
Publication Date: May 20, 2006
* Individual store prices may vary.
or
Not Currently Available for Direct Purchase
Description
Amid a whirlwind of drugs, sex, and other temptations of the English world, a group of Amish teenagers on their Rumschpringe test the limits of their parents religion to the breaking point. The murder of one and the abduction of another challenge Professor Michael Branden as he confronts the communal fear that the young people can never be brought home safely.
Along with Holmes County Sheriff Bruce Robertson and Pastor Cal Troyer, Professor Branden works against the clock to find a murderer and a kidnapper, and to break a drug ring operating in the county, determined, wherever the trail may lead him, to restore the shattered community. In his desperate search, Branden struggles with the reluctance of the Amish to trust the law to help them find the answers to their problems.
In "A Prayer for the Night," his fifth Ohio Amish Mystery, P. L. Gaus deftly balances the pace and practices of Amish life in northern Ohio against the unfolding urgency of a hostage situation. As Gaus has proven before, the mystery gains from its exploration of the ever-widening chasm between the traditional life of the Amish people and their interaction with the outside world.
About the Author
P. L. Gaus is the author of the Ohio Amish Mysteries, including, most recently, Cast a Blue Shadow.
Praise For A Prayer for the Night…
Publishers Weekly Review. March 13 , 2006 Mystery Reviews Amish teenagers run wild during Rumschpringe, their time of testing in the outside English" world, in Gaus's absorbing fifth entry in this powerful series (after 2003's Cast a Blue Shadow.) Eighteen-year-old Sara Yoder is torn between a modern culture of drugs, sex, iPods and cell phones and the strict values of her rural Ohio religious community. Tragedy strikes when two fellow teens, distant cousin Abe Yoder and his renegade friend and rival, John Schlabaugh, fail to appear for a secret gathering. Soon after, ruthless drug dealers who prey on naïve Amish youths kidnap Sara. Series regulars Rev. Cal Troyer and Prof. Michael Branden assist Sheriff Bruce Robertson in an intensive search of Holmes County bars, trailer parks, farms and hospitals that highlights the irreparable harm these young people suffer. Detailed Amish funeral and wedding rites conclude an otherwise taut tale, offering fascinating insights into this closed society's struggle to maintain traditions amid a rapidly changing world. (May)

Kirkus Review. April 1, 2006 When Amish teens lose control, even Professor Michael Branden (Cast a Blue Shadow, 2003, etc.) fears he can't save them. Rumschpringe--when Amish youth experience first-hand the temptations of the English world--has long been a mainstay of the community, ensuring that those who commit to Amish life do so willingly and knowingly. But Bishop Irvin Raber wonders whether the tradition has become too dangerous, especially now that young John Schlabaugh's body has been found in an abandoned barn out past Saltillo, near Spits Wallace's ramshackle place, and Sara Yoder, who ran with Schlabaugh's gang, has disappeared. Sheriff Bruce Robertson lets deputy Ricky Niell, Branden, and preacher Cal Troyer, all trusted friends of the Amish, take the lead. But Tony Arnetto of the DEA has other ideas. His agency has been looking for Samuel White's Ecstasy lab to nail down his case against traffickers who may have been using the Amish kids as part of their distribution network, and he won't let a premature raid ruin a case that took months to build--even if the price is Sara's life. Sober and authentic, Gaus's well-paced fifth takes a hard look at the risks the community must take and the compromises it makes to preserve itself in an ever-more-complex world.

Library Journal, May 1, 2006 In this fifth Ohio Amish" mystery (after Cast a Blue Shadow), two young Amish men involved in the traditional Amish rite of Rumschpringe, when adolescents are allowed to experience the modern, English," world, have been missing for a week. The group of teenagers they headed have been seen with some heavy-hitting drug dealers known to prey on Amish kids. Then John Schlabaugh, the group's leader, is found dead in a shallow grave, Sara Yoder is kidnapped, and Abe Yoder is found shot. Gaus usually writes quiet novels, but this one is harsher than his others, full of suspense, the immediacy of a hostage situation, and in-depth Amish funeral rites.
Advertisement