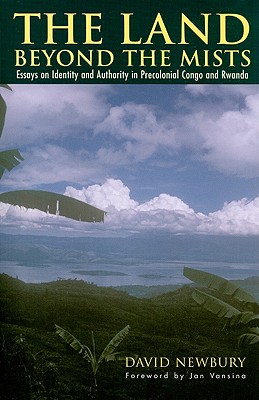 The Land beyond the Mists (Paperback)
Essays on Identity and Authority in Precolonial Congo and Rwanda
Ohio University Press, 9780821418758, 464pp.
Publication Date: September 15, 2009
Other Editions of This Title:
Hardcover (9/15/2009)
* Individual store prices may vary.
Description
The horrific tragedies of Central Africa in the 1990s riveted the attention of the world. But these crises did not occur in a historical vacuum. By peering through the mists of the past, the case studies presented in The Land Beyond the Mists illustrate the significant advances to have taken place since decolonization in our understanding of the pre-colonial histories of Rwanda, Burundi, and eastern Congo.
Based on both oral and written sources, these essays are important both for their methods—viewing history from the perspective of local actors—and for their conclusions, which seriously challenge colonial myths about the area.
About the Author
David Newbury is the Gwendolen Carter Professor of African Studies at Smith College. His books include Kings and Clans: A Social History of the Lake Kivu Rift Valley, African Historiographies: What History for Which Africa?, and Paths to the Past: Essays in Honor of Jan Vansina.
Praise For The Land beyond the Mists: Essays on Identity and Authority in Precolonial Congo and Rwanda…
"This collection is a fitting survey of a career dedicated to understanding the history of a place that came to dominate the world's attention for a short period and the drifted back under the radar. The Land Beyond the Mists showcases some of the most innovative work in the field of African History in essays that explore the history of Rwanda, most importantly is western marches, and other pre-twentieth states of the Great Lakes region."—Gregory Maddox, author of Custodians of the Land and In Search of a Nation
"The Land beyond the Mists is far more than a 'must read' for everyone interested in the history of Central Africa. It powerfully demonstrates the achievements of Africanist historiography over the last four decades and represents historical work at its best: empirically based, methodologically sophisticated, locally informed, broadly inclusive."—African Studies Review
"The Land Beyond the Mists serves as a fitting testament to a distinguished career of scholarship devoted to unearthing overlooked perspectives into the deep past of an often neglected area of the continent."—Journal of African History
"Newbury's essays … provide sophisticated approaches to understanding the recent troubled trajectory of the Kivu Rift Valley. … (A) rich collection that traces (Newbury's) personal intellectual journey as much as it explores the tortuous history of the land beyond the mists."—Africa: The Journal of the IAI