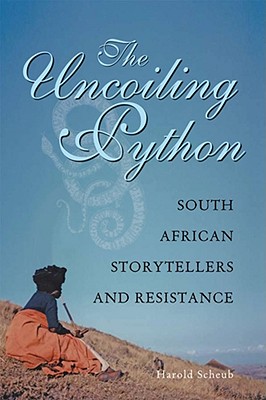 The Uncoiling Python (Paperback)
South African Storytellers and Resistance
Ohio University Press, 9780821419229, 288pp.
Publication Date: August 10, 2010
Other Editions of This Title:
Hardcover (8/10/2010)
* Individual store prices may vary.
Description
The oral and written traditions of the Africans of South Africa have provided an understanding of their past and the way the past relates to the present. These traditions continue to shape the past by the present, and vice versa. From the time colonial forces first came to the region in 1487, oral and written traditions have been a bulwark against what became 350 years of colonial rule, characterized by the racist policies of apartheid. The Uncoiling Python: South African Storytellers and Resistance is the first in-depth study of how Africans used oral traditions as a means of survival against European domination.

Africans resisted colonial rule from the beginning. They participated in open insurrections and other subversive activities in order to withstand the daily humiliations of colonial rule. Perhaps the most effective and least apparent expression of subversion was through indigenous storytelling and poetic traditions. Harold Scheub has collected the stories and poetry of the Xhosa, Zulu, Swati, and Ndebele peoples to present a fascinating analysis of how the apparently harmless tellers of tales and creators of poetry acted as front-line soldiers.
About the Author
Harold Scheub is Evjue-Bascom Professor of Humanities at the University of Wisconsin–Madison. He is the author of many books, including Story, The Poem in the Story, Shadows, and A Dictionary of African Mythology: The Mythmaker as Storyteller.
Praise For The Uncoiling Python: South African Storytellers and Resistance…
"Harold Scheub offers a nuanced and truly heartfelt testimony to a slice of life he has watched unfold before his eyes. This book is an innovative and original blend of broad-based humanistic scholarship with a sharply focused treatment of how a people's oral narrative tradition addresses the traumas of their history. Although firmly grounded in folklore, the work nonetheless includes insights that will appeal to students and specialists in literary study as well as social and environmental studies."
— Isidore Okpewho, State University of New York Distinguished Professor of Africana Studies, English, and Comparative Literature at Binghamton University
"With this book, Scheub continues his important contribution to the study and preservation of African tales by proposing that the tradition of tale-telling contributed to the subversion of colonial domination and apartheid in South Africa.…In addition to providing fascinating information about individual storytellers and their understanding of their craft, Scheub, in his final chapter, writes eloquently about storytellers as repositories of collective memory."
— Choice