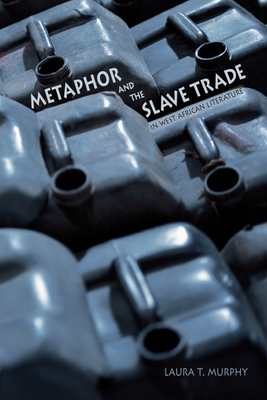 Metaphor and the Slave Trade in West African Literature (Western African Studies) (Paperback)
Ohio University Press, 9780821419953, 264pp.
Publication Date: April 2, 2012
* Individual store prices may vary.
Description
Metaphor and the Slave Trade provides compelling evidence of the hidden but unmistakable traces of the transatlantic slave trade that persist in West African discourse. Through an examination of metaphors that describe the trauma, loss, and suffering associated with the commerce in human lives, this book shows how the horrors of slavery are communicated from generation to generation.

Laura T. Murphy's insightful new readings of canonical West African fiction, autobiography, drama, and poetry explore the relationship between memory and metaphor and emphasize how repressed or otherwise marginalized memories can be transmitted through images, tropes, rumors, and fears. By analyzing the unique codes through which West Africans have represented the slave trade, this work foregrounds African literary contributions to Black Atlantic discourse and draws attention to the archive that metaphor unlocks for scholars of all disciplines and fields of study.
About the Author
Laura T. Murphy is an assistant professor of English at Loyola University in New Orleans. Her work has appeared in Research in African Literatures and in Studies in the Novel.
Praise For Metaphor and the Slave Trade in West African Literature (Western African Studies)…
"Metaphor and the Slave Trade is a book that is long overdue in African literary studies. Using many of the literary canon's most read texts, the author has presented a new perspective in the reading of these and other texts of African literature, opening the way forward for readers to nuance each and every African text for the subtle metaphors that point to a people's memory of the slave trade."—African Studies Quarterly
"Original and challenging…(Murphy) argues that while it has been acknowledged that the oral tradition registers the traumatic effect of the slave trade, scholars have been slow to recognize its deep imprint on the collective imaginary and the way in which it has been reflected in the modern literature in English."—F. Abiola Irele, author of The African Imagination: Literature in Africa and the Black Diaspora
"Murphy brings to the foreground a hitherto concealed trove of metaphors that, while inspired by the dark, long and gruesome history of slavery in West Africa, will prove to be a highly suggestive resource for re-thinking African literary history. A timely and highly innovative work."—Ato Quayson, editor of the Cambridge History of Postcolonial Literature
"Drawing on the writings of Tutuola, Okri, Armah and Aidoo, Laura Murphy demonstrates how modern authors of fiction in Africa employ metaphors of the slave trade to reflect cultural memory of a past that is always alive in the present, no matter how obscure."—Paul E. Lovejoy, Canada Research Chair in African Diaspora History, York University
"A well-researched and beautifully written textual study…authoritative and carefully argued."—Stephanie Newell