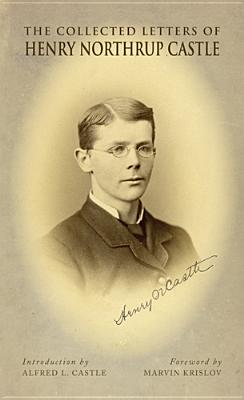 The Collected Letters of Henry Northrup Castle (Paperback)
Ohio University Press, 9780821420119, 832pp.
Publication Date: January 22, 2013
* Individual store prices may vary.
Description
George Herbert Mead, one of America's most important and influential philosophers, a founder of pragmatism, social psychology, and symbolic interactionism, was also a keen observer of American culture and early modernism. In the period from the 1870s to 1895, Henry Northrup Castle maintained a correspondence with family members and with Mead—his best friend at Oberlin College and brother-in-law—that reveals many of the intellectual, economic, and cultural forces that shaped American thought in that complex era. Close friends of John Dewey, Jane Addams, and other leading Chicago Progressives, the author of these often intimate letters comments frankly on pivotal events affecting higher education, developments at Oberlin College, Hawaii (where the Castles lived), progressivism, and the general angst that many young intellectuals were experiencing in early modern America.

The letters, drawn from the Mead-Castle collection at the University of Chicago, were collected and edited by Mead after the tragic death of Henry Castle in a shipping accident in the North Sea. Working with his wife Helen Castle (one of Henry's sisters), he privately published fifty copies of the letters to record an important relationship and as an intellectual history of two progressive thinkers at the end of the nineteenth century. American historians, such as Robert Crunden and Gary Cook, have noted the importance of the letters to historians of the late nineteenth century.

The letters are made available here using the basic Mead text of 1902. Additional insights into the connection between Mead, John Dewey, Henry and Harriet Castle, and Hawaii's progressive kindergarten system are provided by the foundation's executive director Alfred L. Castle. Marvin Krislov, president of Oberlin College, has added additional comments on the importance of the letters to understanding the intellectual relationship that flourished at Oberlin College.

Published with the support of the Samuel N. and Mary Castle Foundation.
About the Author
Alfred L. Castle, like his great-uncle, Henry Northrup Castle, is a graduate of Punahou School in Honolulu and Colorado State University (BA and MA) and the author of numerous journal articles, book reviews, and feature articles, as well as the author of a book on the history of philanthropy. Castle has taught at universities in New Mexico, Hawaii, and California. He is the grandnephew of George Herbert Mead and Helen Castle Mead and currently serves as executive director of the Samuel N. and Mary Castle Foundation, one of America's oldest family foundations. His most recent book is entitled Diplomatic Realism: W. R. Castle, Jr., and American Foreign Policy, 1919–1953.
Praise For The Collected Letters of Henry Northrup Castle…
"Alfred L. Castle deserves great credit for making possible the republication of these letters and for writing an elegant introduction in which he clearly outlines their historical significance."
— Gary A. Cook, author of George Herbert Mead: The Making of a Social Pragmatist
"At Oberlin, George Mead and Henry Castle's friendship grew from their shared love of learning and insatiable curiosity. As undergraduates, they read, studied, discussed, wrote, and developed a driving scholarly ambition. They learned to cherish the life of the mind, to think and reason independently, to teach themselves and others, and to accept responsibility for improving society Through their thinking, teaching, and writing they passed those values on to generations of young people." — Marvin Krislov, President, Oberlin College, From the Foreword
or
Not Currently Available for Direct Purchase