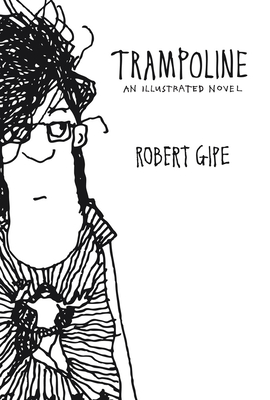 Trampoline: An Illustrated Novel (Hardcover)
An Illustrated Novel
Ohio University Press, 9780821421529, 328pp.
Publication Date: March 15, 2015
Description
"Trampoline" is that rare kind of book, a first novel that feels like a fourth or fifth. It is a roaring tale that knows when to tamp its own fire which is another way of saying that it is funny as hell but will hurt you too. "Electric Literature"
Dawn Jewell is fifteen. She is restless, curious, and wry. She listens to Black Flag, speaks her mind, and joins her grandmother's fight against mountaintop removal mining almost in spite of herself. I write by ear, says Robert Gipe, and Dawn's voice is the essence of his debut novel, "Trampoline." Jagged and honest, "Trampoline" is a portrait of a place struggling with the economic and social forces that threaten and define it. Inspired by oral tradition and punctuated by Gipe's raw and whimsical drawings, it is above all about its heroine, Dawn, as she decides whether to save a mountain or save herself; be ruled by love or ruled by anger; remain in the land of her birth or run for her life.

About the Author
Robert Gipe lives in Harlan, Kentucky, and grew up in Kingsport, Tennessee. His fiction has appeared in Appalachian Heritage, Still, Motif, and Pine Mountain Sand & Gravel.
Advertisement