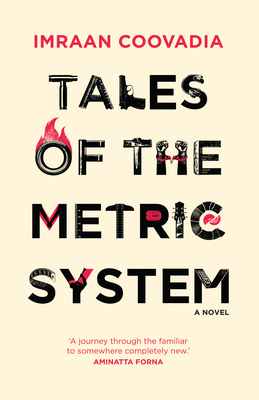 Tales of the Metric System
A Novel (Modern African Writing Series)
Paperback

* Individual store prices may vary.
Other Editions of This Title:
Hardcover (4/25/2016)
Description
In Tales of the Metric System, Coovadia explores a turbulent South Africa from 1970 into the present. He takes his home country's transition from imperial to metric measurements as his catalyst, holding South Africa up and examining it from the diverse perspectives of his many characters. An elite white housewife married to a radical intellectual; a rock guitarist; the same guitarist's granddaughter thirty years later; a teenaged boy at the mercy of mob justice—each story takes place over one of ten days across the decades, and each protagonist has his own stakes, her own moment in time, but each is equally caught in the eddies of change. Tales of the Metric System is clear eyed, harrowing, and daring.
Praise For Tales of the Metric System: A Novel (Modern African Writing Series)…
"The collected stories structure recalls David Mitchell's Ghostwritten, or Jennifer Egan's A Visit From the Goon Squad. As a character says early on, 'We get most of our energy from complications.' These complications rapidly pile up, resulting in a layered, multifaceted narrative."—Publishers Weekly
"Using the transition to the metric system as both the catalyst and symbol for radical change, Coovadia places his characters in a historical context that explains their triumphs and shortcomings without offering excuses."—World Literature Today
"Imraan Coovadia is one of the best novelists to come out of South Africa in a long time. His prose is charming, clever and sly. A must read."—Gary Shteyngart
"Tales of the Metric System is about as good a book as you are likely to read on South Africa's transition from struggle to power."—Ray Hartley, Sunday Times
"Tales of the Metric System leaves the reader with a sense of having undertaken a journey through the familiar only to arrive somewhere completely new."—Aminatta Forna
Ohio University Press, 9780821422267, 394pp.
Publication Date: April 25, 2016
About the Author
Imraan Coovadia directs the creative writing program at the University of Cape Town. He is the author of several previous novels, including High Low In-between (winner of the Sunday Times Fiction Prize), and has written for the New York Times, Boston Globe, Los Angeles Review of Books, and elsewhere.