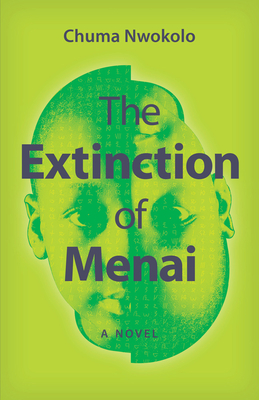 The Extinction of Menai
A Novel (Modern African Writing Series)
Paperback

* Individual store prices may vary.
Description
In the early 1980s, a pharmaceutical company administers an unethical drug trial to residents of the Niger Delta village of Kreektown. When children die as a result of the trial, the dominoes of language extinction and cultural collapse begin to topple. Decades later the end looms for the Menai people. Continents-apart twin brothers separated at birth, an excommunicated daughter living an urbane life with her doctor husband, and an infamous vigilante are among the indelible characters whose lives are shaped by this collective tragedy. Not least of these is the spiritual leader Mata Nimito, who retraces his people's ancient migration on his quest to preserve the soul of the Menai and resolve the consequences of a centuries-old betrayal.
In The Extinction of Menai, Chuma Nwokolo moves across time and continents to deliver a story that speaks to urgent contemporary concerns. He confronts power relations between large corporations and small communities, corporate lobbies and governments, and big pharma and consumers, all expressed through the competing narratives that record the life and death of a civilization.In a novel of stunning scope, Chuma Nwokolo moves across time and place to deliver a story that speaks to urgent contemporary concerns. His characters' indelible voices offer perspectives that are simultaneously global, political, and intimately human.
Praise For The Extinction of Menai: A Novel (Modern African Writing Series)…
"Twins separated at birth discover their true identities and a spiritual leader pursues the ancestral homeland of his 'dying nation' in this poignant, thrilling, and funny novel.…Nwokolo manages to brilliantly distill his branching plot into a singular portrayal of a threatened culture."—Publishers Weekly (starred review)

"As if anticipating 2019 as the year for language rights, The Extinction of Menai by Chuma Nwokolo arrived in our bookstores and shelves not just as a novel but a cultural bible that demonstrates how language and culture are inseparable, how
Ohio University Press, 9780821422984, 384pp.
Publication Date: March 7, 2018
About the Author
Chuma Nwokolo's books include The Extortionist, Dangerous Inheritance, African Tales at Jailpoint, One More Tale for the Road, Diaries of a Dead African, The Ghost of Sani Abacha, and How to Spell Naija in 100 Short Stories (1 & 2) He has published two poetry collections, Memories of Stone and The Final Testament of a Minor God. His stories have appeared in the London Review of Books, La Internazionale, AGNI, and elsewhere. A lawyer by trade, he founded the Bribecode good governance campaign.
or
Not Currently Available for Direct Purchase