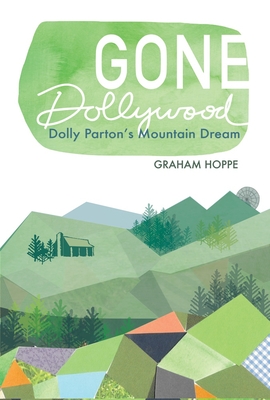 Gone Dollywood
Dolly Parton's Mountain Dream (New Approaches to Appalachian Studies)
Hardcover

* Individual store prices may vary.
Description
Dolly Parton isn't just a country music superstar. She has built an empire. At the heart of that empire is Dollywood, a 150-acre fantasy land that hosts three million people a year. Parton's prodigious talent and incredible celebrity have allowed her to turn her hometown into one of the most popular tourist destinations in America. The crux of Dollywood's allure is its precisely calibrated Appalachian image, itself drawn from Parton's very real hardscrabble childhood in the mountains of east Tennessee.
What does Dollywood have to offer besides entertainment? What do we find if we take this remarkable place seriously? How does it both confirm and subvert outsiders' expectations of Appalachia? What does it tell us about the modern South, and in turn what does that tell us about America at large? How is regional identity molded in service of commerce, and what is the interplay of race, gender, and class when that happens?
In Gone Dollywood, Graham Hoppe blends tourism studies, celebrity studies, cultural analysis, folklore, and the acute observations and personal reflections of longform journalism into an unforgettable interrogation of Southern and American identity.
Praise For Gone Dollywood: Dolly Parton's Mountain Dream (New Approaches to Appalachian Studies)…
"Different from other works on Dollywood, Hoppe's volume is neither a tour guide nor a Parton biography—readers looking for such will be disappointed. Instead, he deftly examines the culture of Appalachia, specifically in East Tennessee, how it fits in with the greater Southern story (or not), and how all of this together with Parton's genuineness overflow into Dollywood, creating an attraction that makes thousands of people a year feel at home whether they are from the South or not." —Library Journal

"More than just a book about an amusement park, or its celebrity sponsor, this slim volume covers a lot of ground.… [Gone Dollywood] is written in a very accessible style.…This book would be an excellent purchase for public and other libraries in Tennessee, and for anyone with an interest in Appalachia."—Tennessee Libraries

"Hoppe's profile of [Dollywood] is a quirky contribution to the lore and legend of Parton."—The Weekly Standard

"Graham Hoppe's Gone Dollywood places Dolly Parton's theme park, persona, and career within a broader history of the collisions of fact and fantasy, folk and celebrity, and art and commerce that have buffeted the Tennessee mountains Dolly calls home. Like Parton herself, the book is disarmingly open and friendly on its surface, with an impressive core of smart and savvy."—Jason Mellard, author of Progressive Country: How the 1970s Transformed the Texan in Popular Culture

"Gone Dollywood is a landmark study. Graham Hoppe eloquently explains why Dollywood draws thousands of visitors each year and captures East Tennessee worlds in significant ways. This fine book, like Dolly Parton, will touch the heart of its readers."—William Ferris, author of The South in Color: A Visual Journal
Ohio University Press, 9780821423233, 168pp.
Publication Date: March 15, 2018
About the Author
Graham Hoppe writes about culture and history with a focus on food and music. He is a graduate of the folklore program at the University of North Carolina at Chapel Hill. Gone Dollywood is his first book. Raised in Indianapolis, Graham currently lives and works in Raleigh, North Carolina.
or
Not Currently Available for Direct Purchase