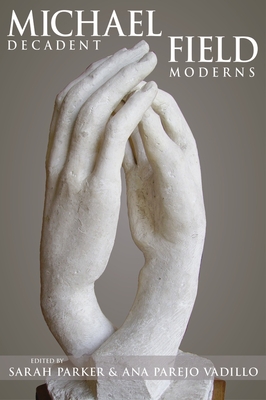 Michael Field (Hardcover)
Decadent Moderns (Series in Victorian Studies)
Ohio University Press, 9780821424018, 300pp.
Publication Date: December 10, 2019
* Individual store prices may vary.
Description
In the last twenty years, Michael Field has emerged as one of the most fascinating poets of the Victorian era. Through their collaborative partnership as "Michael Field," Katharine Bradley and Edith Cooper engaged in the aesthetic and decadent movements of the fin de siècle, while their poetry and verse drama articulate ideas associated with the New Woman and boldly express queer and lesbian desire. Michael Field: Decadent Moderns extends the focus on these key literary and cultural contexts by emphasizing their continuing significance within twentieth-century literary modernism. Through a series of interdisciplinary essays, this book addresses Michael Field's energetic engagements with a range of topics including ecology, perfume, tourism, art history, sculpture, formalism, classics, and book history. In doing so, Michael Field: Decadent Moderns highlights the modernity, radicalism, and relevance of their work, both within the nineteenth and twentieth centuries as well as in our own cultural moment.
Contributors: Leire Barrera-Medrano, Joseph Bristow, Jill R. Ehnenn, Sarah E. Kersh, Kristin Mahoney, Catherine Maxwell, Alex Murray, Sarah Parker, Margaret D. Stetz, Kate Thomas, and Ana Parejo Vadillo.
About the Author
Sarah Parker is a lecturer in English at Loughborough University. She is the author of The Lesbian Muse and Poetic Identity, 1889–1930 and articles and chapters on Olive Custance, Constance Naden, Amy Levy, Edna St. Vincent Millay, Djuna Barnes, and Sarah Waters.
Ana Parejo Vadillo is a reader in nineteenth-century literature and culture at Birkbeck College, University of London. She is the author of Women Poets and Urban Aestheticism: Passengers of Modernity and coauthor of Michael Field, The Poet: Published and Manuscript Materials and Victorian Literature: A Sourcebook.
Praise For Michael Field: Decadent Moderns (Series in Victorian Studies)…
"This impressive and original collection succeeds admirably at addressing previously unstudied work and adopting new approaches and methodologies. It will be of interest not only to those who study Michael Field, but to any scholars of the decades around the turn of the twentieth century."—Emily Harrington, author of Second Person Singular: Late Victorian Women Poets and the Bonds of Verse
"This volume offers a range of innovative contributions to Field studies and more broadly to the literature and culture of the fin de siècle. The deeply researched essays will broaden readers' appreciation for both the Fields and the cultural moment in which they lived and worked."—Jason R. Rudy, author of Imagined Homelands: British Poetry in the Colonies