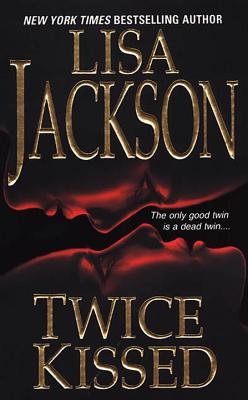 Twice Kissed (Paperback)
Zebra, 9780821779446, 480pp.
Publication Date: August 1, 2006
* Individual store prices may vary.
Description
Mirror, Mirror . . .


Marquise Walker has vanished without a trace. There are few clues and much speculation on her sudden disappearance. But the truth is more terrifying than anyone can even imagine. . . .



On The Wall . . .


Maggie McCrae would do anything to find her identical twin sister--even if it means stepping into her unfamiliar shoes. Walking through Marquise's wild, uninhibited life is a revelation for Maggie, proof that she knew very little about her twin's darker side and her connection to the only man Maggie ever loved, Thane Walker. Now he's the man she shouldn't trust, a man who could be her best hope . . . or a cold-blooded killer. . . .



Who's The Deadest Twin Of All?


The deeper Maggie digs, the more she is drawn into the web of her own past. . . . to a twisted family legacy of desperate deceit, betrayal, and revenge . . . each secret bringing her closer to a final, shocking truth--and to the identity of a killer who's closer than she thinks. . . .
About the Author
LISA JACKSON is the #1 New York Times bestselling author of over ninety-five novels, including You Will Pay, After She's Gone, Deserves to Die, You Don't Want to Know, Running Scared, and Shiver. She is also the co-author of the Colony Series, written with her sister and bestselling author Nancy Bush, as well as the collaborative novels Sinister and Ominous, written with Nancy Bush and Rosalind Noonan. There are over thirty million copies of her novels in print and her writing has been translated into nineteen languages. She lives with her family and three rambunctious dogs in the Pacific Northwest. Readers can visit her website at www.lisajackson.com and find her on Facebook.