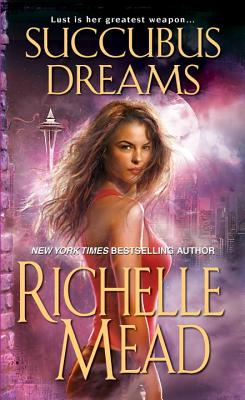 Succubus Dreams (Mass Market Paperbound)
Zebra Books, 9780821780794, 343pp.
Publication Date: October 30, 2012
* Individual store prices may vary.
or
Not Currently Available for Direct Purchase
Description
Some days, a girl just can't catch a break. . . First, Georgina Kincaid, a shape-shifting succubus who gets her energy from seducing men, can't have sex with her gorgeous bestselling author boyfriend Seth Mortensen--in case she inadvertently kills him. Second, Georgina's under demonic orders to mentor the new (and surprisingly inept) succubus on the block. Third, someone's manipulating her dreams, draining her energy and supplying eerie visions of her future. Georgina seeks answers from Dante, a dream interpreter with ties to the underworld, but his flirtatious charm only leaves her more confused--especially as the situation with Seth reaches a crisis point. Georgina needs to rein in her out-of-control love life and go toe-to-toe with an enemy capable of wreaking serious havoc among mankind. Otherwise, Georgina, and the entire mortal world, may never sleep easy again. . . Outstanding Praise for Richelle Mead "This is one of those series I'm going to keep following." --Jim Butcher, New York Times bestselling author on Succubus Blues "My kind of book--great characters, dark worlds, and just the right touch of humor. A great read." --Patricia Briggs, New York Times bestselling author on Storm Born
About the Author
Richelle Mead is an international bestselling author of fantasy books for both adults and teens. Her Georgina Kincaid series follows a reluctant succubus, while her Dark Swan series features a shamanic mercenary caught up in fairy affairs. Over on the young adult side, Richelle writes the much-acclaimed Vampire Academy series and its spin-off, Bloodlines, about a secret society keeping the vampire world hidden from humans. Richelle's books have been on the New York Times and USA Today bestseller lists and received honors from the American Library Association. Her books have been translated into over two dozen languages, as well as transformed into graphic novels. A lifelong reader, Richelle loves mythology and wacky humor. When not writing, she can be found spending time with her family, buying dresses, and watching bad reality TV. More at: www.richellemead.com.
Advertisement