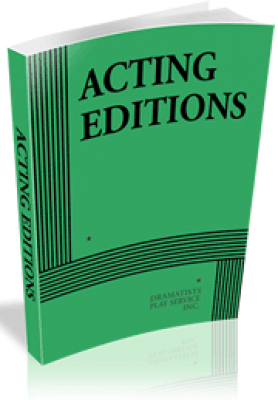 Mistake Were Made (Paperback)
Dramatists Play Service, 9780822225171
Publication Date: June 1, 2011
* Individual store prices may vary.
or
Not Currently Available for Direct Purchase
Description
In MISTAKES WERE MADE, B-list Off-Broadway producer Felix Artifex gets in way over his fast-talking head when he takes on Mistakes Were Made, the first world-premiere of his long and chequered career. Mistakes is a gargantuan epic of the French Revolution which Felix thinks is going to be his ticket to professional and personal redemption—turns out it's a croissant-lined highway to hell! But maybe, just maybe, if Felix can pull it all together—things just might, maybe, work out. A compact cosmic gem of philosophy and funny-business from the Emmy-nominated writer of Six Feet Under and the award-winning playwright of Lady, Grace and The Pavilion.
Praise For Mistake Were Made…
"Wright has long proven himself one of the theater's best dialogue writers, and the script is filled with many a gem worth remembering and repeating…it would be a mistake to miss MISTAKES WERE MADE and the extraordinary performance at its center." —TheaterMania. "Craig Wright's MISTAKES WERE MADE is ninety furious, fulminating, very funny minutes of American hucksterism in extremis…What distinguishes it is Wright's savory language, his antic pessimism, his lyric ear for colloquial emotional distress." —New York Magazine. "An exquisite piece of comic writing…I won't be missing anymore of his plays, and neither should you." —The New Yorker. "I can't remember the last time I laughed so hard and so often at the theater. Gentlemen, my hat isn't just off; it's yet to come to earth…Wright is clearly distilling a career's worth of showbiz experience in Artifex. Nevertheless, the character transcends his milieu. Everyone knows an Artifex. MISTAKES WERE MADE finally makes that knowledge into a supremely enjoyable experience." —BackStage. "Wright's play is a doozy—a deceptively deep, fiendishly mapped look at warped priorities, artistic compromise and the hunger for success, with show biz (what else?) as the animating fixation…[an] ever-escalating farce of warped thinking, deranged egos and the sweaty, megalomaniacal quest for the spotlight…" —Chicago Sun-Times.
Advertisement