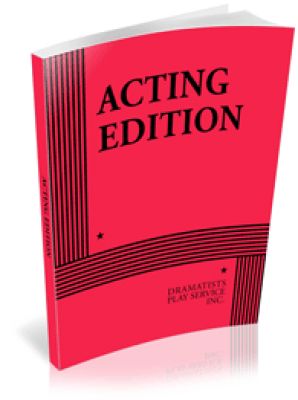 Letters to Sala (Paperback)
Dramatists Play Service, Inc., 9780822227724, 67pp.
Publication Date: August 30, 2013
Other Editions of This Title:
Paperback (11/5/2019)
* Individual store prices may vary.
Description
Full Length Play

Drama
5 men, 2 women: 7 total

Flexible Set


4 men, 12 women (doubling, flexible casting up to 5 men, 21 women): 16 total

Flexible Set
Adapted from the book Sala's Gift by Ann Kirschner and based on a true account, LETTERS TO SALA is a remarkable story of a young girl's survival during wartime Germany.
Five years. Seven Nazi labor camps. Over 350 hidden letters. Sala Garncarz Kirschner kept her secret for over fifty years, concealing her incredibly painful history in a Spill and Spell box. Everything changes when Sala reveals the cache to her grown daughter, Ann. LETTERS TO SALA draws from the emotional journeys that begin for both Ann and Sala when the letters resurface. Through scholarly research, Ann discovers that her mother has made a historically significant impact on Holocaust documentation. As Ann processes her own reaction to her mother's story, her daughters, Caroline and Elisabeth, also realize for the first time the weight of their Jewish heritage. Simultaneously, Ann's study of the letters throws Sala into the past again. She relives her youth, recalling her naïve desire for adventure, the disillusionment of her life in the work camps, and her loss of communication with the outside world as the war progressed around her. Playwright Arlene Hutton drives the two stories to a single question: What is to be done with these letters? If Sala risked her life to hold onto them as a young woman imprisoned in a work camp, are they merely the emotionally rich relics of her past life? Or are they worthy and important historical documents that demand to be shared with the public? Three generations of Kirschner women must work together to sift through the past and come to terms with the true gravity of Sala's letters.
LETTERS TO SALA has a flexible cast size and flexible staging. Images of the actual letters and photos of the real people are available online for projections, programs and displays. Sala's letters, which were displayed in a special exhibition at the New York Public Library in 2006, are an important addition to Holocaust research, called, as one journalist noted, "the greatest find since Anne Frank's diary."
or
Not Currently Available for Direct Purchase