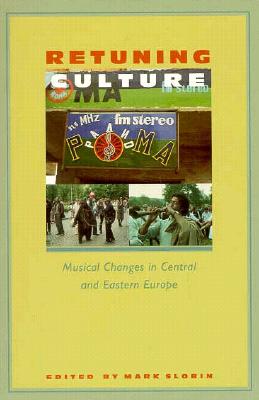 Retuning Culture
Musical Changes in Central and Eastern Europe
Paperback

* Individual store prices may vary.
Description
As a measure of individual and collective identity, music offers both striking metaphors and tangible data for understanding societies in transition-and nowhere is this clearer than in the recent case of the Eastern Bloc.
Retuning Culture
presents an extraordinary picture of this phenomenon. This pioneering set of studies traces the tumultuous and momentous shifts in the music cultures of Central and Eastern Europe from the first harbingers of change in the 1970s through the revolutionary period of 1989-90 to more recent developments.
During the period of state socialism, both the reinterpretation of the folk music heritage and the domestication of Western forms of music offered ways to resist and redefine imposed identities. With the removal of state control and support, music was free to channel and to shape emerging forms of cultural identity. Stressing both continuity and disjuncture in a period of enormous social and cultural change, this volume focuses on the importance and evolution of traditional and popular musics in peasant communities and urban environments in Hungary, Poland, Romania, Russia, the Czech Republic, Ukraine, the former Yugoslavia, Macedonia, and Bulgaria. Written by longtime specialists in the region and considering both religious and secular trends, these essays examine music as a means of expressing diverse aesthetics and ideologies, participating in the formation of national identities, and strengthening ethnic affiliation.
Retuning Culture
provides a rich understanding of music's role at a particular cultural and historical moment. Its broad range of perspectives will attract readers with interests in cultural studies, music, and Central and Eastern Europe.
Contributors. Michael Beckerman, Donna Buchanan, Anna Czekanowska, Judit Frigyesi, Barbara Rose Lange, Mirjana Lausevic, Theodore Levin, Margarita Mazo, Steluta Popa, Ljerka Vidic Rasmussen, Timothy Rice, Carol Silverman, Catherine Wanner
Duke University Press, 9780822318477, 320pp.
Publication Date: December 16, 1996
About the Author
Mark Slobin is Professor of Music at Wesleyan University.