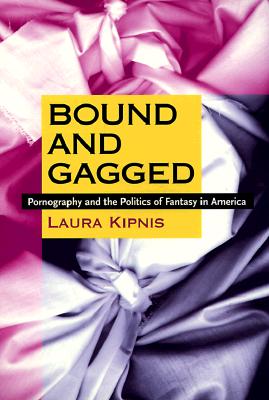 Bound and Gagged
Pornography and the Politics of Fantasy in America
Paperback

* Individual store prices may vary.
Description
In a book that completely changes the terms of the pornography debate, Laura Kipnis challenges the position that porn perpetuates misogyny and sex crimes. First published in 1996, Bound and Gagged opens with the chilling case of Daniel DePew, a man convicted-in the first computer bulletin board entrapment case-of conspiring to make a snuff film and sentenced to thirty-three years in prison for merely trading kinky fantasies with two undercover cops.
Using this textbook example of social hysteria as a springboard, Kipnis argues that criminalizing fantasy-even perverse and unacceptable fantasy-has dire social consequences. Exploring the entire spectrum of pornography, she declares that porn isn't just about gender and that fantasy doesn't necessarily constitute intent. She reveals Larry Flynt's Hustler to be one of the most politically outspoken and class-antagonistic magazine in the country and shows how fetishes such as fat admiration challenge our aesthetic prejudices and socially sanctioned disgust. Kipnis demonstrates that the porn industry-whose multibillion-dollar annual revenues rival those of the three major television networks combined-know precisely how to tap into our culture's deepest anxieties and desires, and that this knowledge, more than all the naked bodies, is what guarantees its vast popularity.
Bound and Gagged challenges our most basic assumptions about America's relationship with pornography and questions what the calls to eliminate it are really attempting to protect.
Duke University Press, 9780822323433, 240pp.
Publication Date: December 23, 1998
About the Author
Laura Kipnis is Professor of Radio-TV-Film at Northwestern University. She has received fellowships from the Guggenheim Foundation, the Rockefeller Foundation, and the National Endowment for the Arts for filmmaking and media criticism. She is the author of Ecstasy Unlimited: On Sex, Capital, Gender, and Aesthetics.