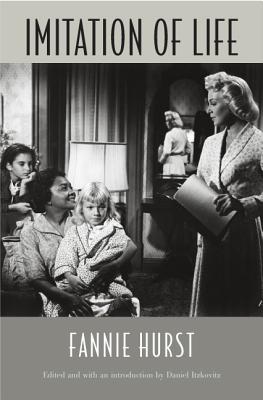 Imitation of Life
Paperback

* Individual store prices may vary.
Description
A bestseller in 1933, and subsequently adapted into two beloved and controversial films,
Imitation of Life
has played a vital role in ongoing conversations about race, femininity, and the American Dream. Bea Pullman, a white single mother, and her African American maid, Delilah Johnston, also a single mother, rear their daughters together and become business partners. Combining Bea's business savvy with Delilah's irresistible southern recipes, they build an Aunt Jemima-like waffle business and an international restaurant empire. Yet their public success brings them little happiness. Bea is torn between her responsibilities as a businesswoman and those of a mother; Delilah is devastated when her light-skinned daughter, Peola, moves away to pass as white.
Imitation of Life
struck a chord in the 1930s, and it continues to resonate powerfully today.
The author of numerous bestselling novels, a masterful short story writer, and an outspoken social activist, Fannie Hurst was a major celebrity in the first half of the twentieth century. Daniel Itzkovitz's introduction situates Imitation of Life in its literary, biographical, and cultural contexts, addressing such topics as the debates over the novel and films, the role of Hurst's one-time secretary and great friend Zora Neale Hurston in the novel's development, and the response to the novel by Hurst's friend Langston Hughes, whose one-act satire, "Limitations of Life" (which reverses the races of Bea and Delilah), played to a raucous Harlem crowd in the late 1930s. This edition brings a classic of popular American literature back into print.
Duke University Press, 9780822333241, 352pp.
Publication Date: December 7, 2004
About the Author
Fannie Hurst (1889-1968) was a popular writer of many novels and short stories. Among her best-known works are Back Street (1930) and Lummox (1923).Daniel Itzkovitz is Associate Professor of English and Director of American Studies at Stonehill College in North Easton, Massachusetts. He is a coeditor of Queer Theory and the Jewish Question.