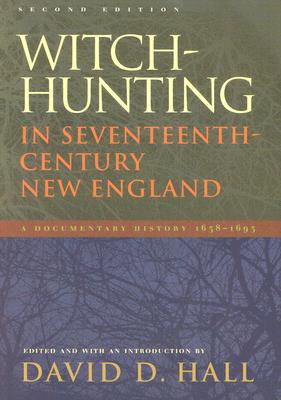 Witch-Hunting in Seventeenth-Century New England
A Documentary History 1638-1693, Second Edition
Paperback

* Individual store prices may vary.
Description
This superb documentary collection illuminates the history of witchcraft and witch-hunting in seventeenth-century New England. The cases examined begin in 1638, extend to the Salem outbreak in 1692, and document for the first time the extensive Stamford-Fairfield, Connecticut, witch-hunt of 1692-1693. Here one encounters witch-hunts through the eyes of those who participated in them: the accusers, the victims, the judges. The original texts tell in vivid detail a multi-dimensional story that conveys not only the process of witch-hunting but also the complexity of culture and society in early America. The documents capture deep-rooted attitudes and expectations and reveal the tensions, anger, envy, and misfortune that underlay communal life and family relationships within New England's small towns and villages.
Primary sources include court depositions as well as excerpts from the diaries and letters of contemporaries. They cover trials for witchcraft, reports of diabolical possessions, suits of defamation, and reports of preternatural events. Each section is preceded by headnotes that describe the case and its background and refer the reader to important secondary interpretations. In his incisive introduction, David D. Hall addresses a wide range of important issues: witchcraft lore, antagonistic social relationships, the vulnerability of women, religious ideologies, popular and learned understandings of witchcraft and the devil, and the role of the legal system. This volume is an extraordinarily significant resource for the study of gender, village politics, religion, and popular culture in seventeenth-century New England.
Duke University Press, 9780822336136, 378pp.
Publication Date: February 4, 2005
About the Author
David D. Hall is Bartlett Professor of New England Church History at the Harvard Divinity School. His books include Puritans in the New World: A Critical Anthology; Worlds of Wonder, Days of Judgment: Popular Religious Belief in Early New England; and Antinomian Controversy, 1636-1638: A Documentary History, published by Duke University Press.