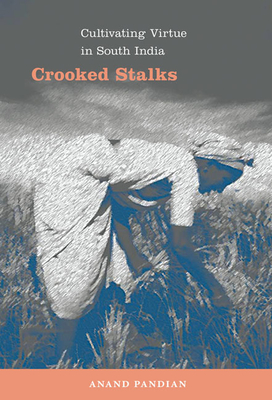 Crooked Stalks
Cultivating Virtue in South India
Paperback

* Individual store prices may vary.
Other Editions of This Title:
Hardcover (12/1/2009)
Description
How do people come to live as they ought to live?
Crooked Stalks
seeks an answer to this enduring question in diverse practices of
cultivation
: in the moral horizons of development intervention, in the forms of virtue through which people may work upon their own desires, deeds, and habits, and in the material labors that turn inhabited worlds into environments for both moral and natural growth. Focusing on the colonial subjection and contemporary condition of the Piramalai Kallar caste-classified, condemned, and policed for decades as a "criminal tribe"-Anand Pandian argues that the work of cultivation in all of these senses has been essential to the pursuit of modernity in south India. Colonial engagements with the Kallars in the early twentieth century relied heavily upon agrarian strategies of moral reform, an approach that echoed longstanding imaginations of the rural cultivator as a morally cultivated being in Tamil literary, moral, and religious tradition. These intertwined histories profoundly shape how people of the community struggle with themselves as ethical subjects today.
In vivid, inventive, and engaging prose, Pandian weaves together ethnographic encounters, archival investigations, and elements drawn from Tamil poetry, prose, and popular cinema. Tacking deftly between ploughed soils and plundered orchards, schoolroom lessons and stationhouse registers, household hearths and riverine dams, he reveals moral life in the postcolonial present as a palimpsest of traces inherited from multiple pasts. Pursuing these legacies through the fragmentary play of desire, dream, slander, and counsel, Pandian calls attention not only to the moral potential of ordinary existence, but also to the inescapable force of accident, chance, and failure in the making of ethical lives. Rarely are the moral coordinates of modern power sketched with such intimacy and delicacy.
Duke University Press, 9780822345312, 325pp.
Publication Date: December 1, 2009
About the Author
Anand Pandian is Assistant Professor of Anthropology at Johns Hopkins University. He is an editor of Race, Nature, and the Politics of Difference, also published by Duke University Press.