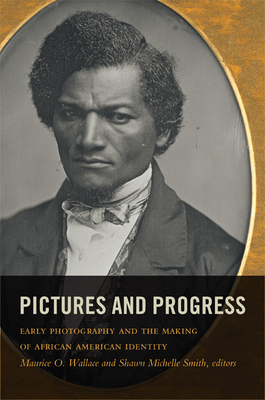 Pictures and Progress: Early Photography and the Making of African American Identity (Paperback)
Early Photography and the Making of African American Identity
Duke University Press, 9780822350859, 387pp.
Publication Date: June 19, 2012
* Individual store prices may vary.
or
Not Currently Available for Direct Purchase
Description
Pictures and Progress
explores how, during the nineteenth century and the early twentieth, prominent African American intellectuals and activists understood photography's power to shape perceptions about race and employed the new medium in their quest for social and political justice. They sought both to counter widely circulating racist imagery and to use self-representation as a means of empowerment. In this collection of essays, scholars from various disciplines consider figures including Frederick Douglass, Sojourner Truth, Ida B. Wells, Paul Laurence Dunbar, and W. E. B. Du Bois as important and innovative theorists and practitioners of photography. In addition, brief interpretive essays, or "snapshots," highlight and analyze the work of four early African American photographers. Featuring more than seventy images,
Pictures and Progress
brings to light the wide-ranging practices of early African American photography, as well as the effects of photography on racialized thinking.
Contributors. Michael A. Chaney, Cheryl Finley, P. Gabrielle Foreman, Ginger Hill, Leigh Raiford, Augusta Rohrbach, Ray Sapirstein, Suzanne N. Schneider, Shawn Michelle Smith, Laura Wexler, Maurice O. Wallace.
About the Author
Maurice O. Wallace is Associate Professor of English and African & African American Studies at Duke University. He is the author of Constructing the Black Masculine: Identity and Ideality in African American Men's Literature and Culture, 1775-1995, also published by Duke University Press.Shawn Michelle Smith is Associate Professor of Visual and Critical Studies at the School of the Art Institute of Chicago. She is the author of Photography on the Color Line: W. E. B. Du Bois, Race, and Visual Culture, also published by Duke University Press, and American Archives: Gender, Race, and Class in Visual Culture. Smith is coauthor (with Dora Apel) of Lynching Photographs.
Advertisement