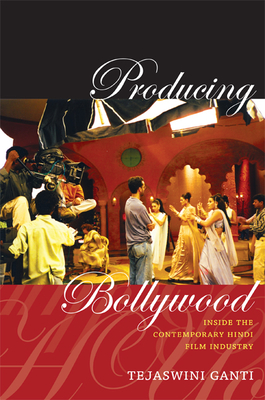 Producing Bollywood (Paperback)
Inside the Contemporary Hindi Film Industry
Duke University Press, 9780822352136, 424pp.
Publication Date: March 7, 2012
* Individual store prices may vary.
Description
Producing Bollywood offers an unprecedented look inside the social and professional worlds of the Mumbai-based Hindi film industry and explains how it became "Bollywood," the global film phenomenon and potent symbol of India as a rising economic powerhouse. In this rich and entertaining ethnography Tejaswini Ganti examines the changes in Hindi film production from the 1990s until 2010, locating them in Hindi filmmakers' efforts to accrue symbolic capital, social respectability, and professional distinction, and to manage the commercial uncertainties of filmmaking. These efforts have been enabled by the neoliberal restructuring of the Indian state and economy since 1991. This restructuring has dramatically altered the country's media landscape, which quickly expanded to include satellite television and multiplex theaters. Ganti contends that the Hindi film industry's metamorphosis into Bollywood would not have been possible without the rise of neoliberal economic ideals in India. By describing dramatic transformations in the Hindi film industry's production culture, daily practices, and filmmaking ideologies during a decade of tremendous social and economic change in India, Ganti offers valuable new insights into the effects of neoliberalism on cultural production in a postcolonial setting.
About the Author
Tejaswini Ganti is Associate Professor of Anthropology at New York University. She is the author of Bollywood: A Guidebook to Popular Hindi Cinema.