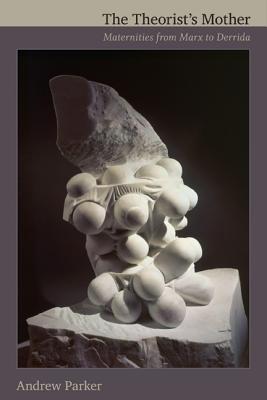 The Theorist's Mother (Paperback)
Duke University Press, 9780822352327, 182pp.
Publication Date: March 23, 2012
* Individual store prices may vary.
Description
In The Theorist's Mother one of our subtlest literary theorists turns his attention to traces of the maternal in the lives and works of canonical male critical theorists. Noting how the mother is made to disappear both as the object of theory and as its subject, Andrew Parker focuses primarily on the legacies of Marx and Freud, who uniquely constrain their would-be heirs to "return to the origin" of each founding figure's texts. Analyzing the effects of these constraints in the work of Luk cs, Lacan, and Derrida, among others, Parker suggests that the injunction to return transforms the history of theory into a form of genealogy, meaning that the mother must somehow be involved in this process, even if, as in Marxism, she seems wholly absent, or if her contributions are discounted, as in psychoanalysis. Far from being marginalized, the mother shows herself throughout this book to be inherently multiple and therefore never simply who or what theory may want her to be. In a provocative coda, Parker considers how theory's mother troubles will be affected retroactively by scientific advances that make it impossible to presume the mother's gender.
About the Author
Andrew Parker is Professor of English at Amherst College. He is the editor and co-translator of Jacques Ranciere's The Philosopher and His Poor and a co-editor of After Sex? On Writing since Queer Theory, both also published by Duke University Press.
or
Not Currently Available for Direct Purchase