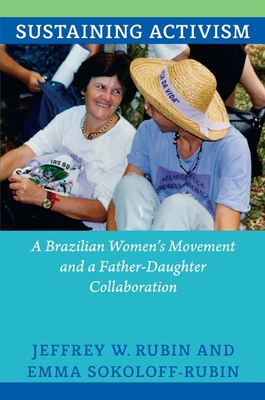 Sustaining Activism (Paperback)
A Brazilian Women's Movement and a Father-Daughter Collaboration
Duke University Press, 9780822354215, 200pp.
Publication Date: February 18, 2013
* Individual store prices may vary.
Description
In 1986, a group of young Brazilian women started a movement to secure economic rights for rural women and transform women's roles in their homes and communities. Together with activists across the country, they built a new democracy in the wake of a military dictatorship. In Sustaining Activism, Jeffrey W. Rubin and Emma Sokoloff-Rubin tell the behind-the-scenes story of this remarkable movement. As a father-daughter team, they describe the challenges of ethnographic research and the way their collaboration gave them a unique window into a fiery struggle for equality. Starting in 2002, Rubin and Sokoloff-Rubin traveled together to southern Brazil, where they interviewed activists over the course of ten years. Their vivid descriptions of women's lives reveal the hard work of sustaining a social movement in the years after initial victories, when the political way forward was no longer clear and the goal of remaking gender roles proved more difficult than activists had ever imagined. Highlighting the tensions within the movement about how best to effect change, Sustaining Activism ultimately shows that democracies need social movements in order to improve people's lives and create a more just society.
About the Author
Jeffrey W. Rubin is Associate Professor of History at Boston University, where he is a Research Associate at the Institute on Culture, Religion, and World Affairs.Emma Sokoloff-Rubin is a student at Yale University Law School.
or
Not Currently Available for Direct Purchase