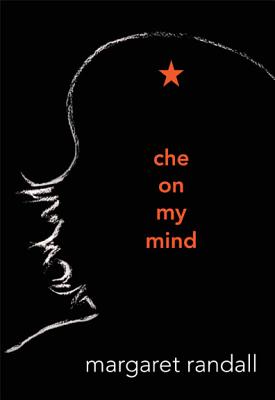 Che on My Mind (Paperback)
Duke University Press, 9780822355922, 148pp.
Publication Date: September 24, 2013
Other Editions of This Title:
Hardcover (9/24/2013)
* Individual store prices may vary.
Description
Che on My Mind is an impressionistic look at the life, death, and legacy of Che Guevara by the renowned feminist poet and activist Margaret Randall. Recalling an era and this figure, she writes, "I am old enough to remember the world in which Che] lived. I was part of that world, and it remains a part of me." Randall participated in the Mexican student movement of 1968 and eventually was forced to leave the country. She arrived in Cuba in 1969, less than two years after Che's death, and lived there until 1980. She became friends with several of Che's family members, friends, and compatriots. In Che on My Mind she reflects on his relationships with his family and fellow insurgents, including Fidel Castro. She is deeply admiring of Che's integrity and charisma and frank about what she sees as his strategic errors. Randall concludes by reflecting on the inspiration and lessons that Che's struggles might offer early twenty-first-century social justice activists and freedom fighters.
About the Author
Margaret Randall, born in New York in 1936, is a feminist poet, writer, photographer, and social activist. After living in Mexico, Cuba, and Nicaragua since the 1960s, she attempted to return to the United States in 1984. Randall had inadvertently lost her U.S. citizenship when she acquired the citizenship of her Mexican husband in 1967. The U.S. government refused to reinstate her citizenship after finding opinions expressed in some of her books to be "against the good order and happiness of the United States." The Center for Constitutional Rights defended Randall, and many writers and others joined in an almost five-year battle for reinstatement of her citizenship. She won her case in 1989. In 1990 she was awarded the Lillian Hellman and Dashiell Hammett grant for writers victimized by political repression. Randall is the author of more than eighty books, including the oral histories Cuban Women Now, Sandino's Daughters, and When I Look into the Mirror and See You: Women, Terror, and Resistance. A documentary, The Unapologetic Life of Margaret Randall, was released in 2001. Randall lives in Albuquerque, New Mexico.