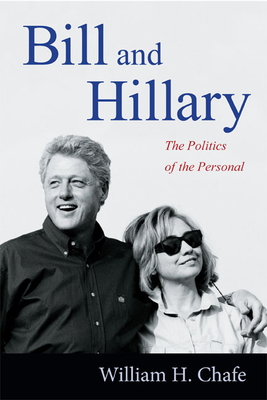 Bill and Hillary
The Politics of the Personal
Paperback

* Individual store prices may vary.
Other Editions of This Title:
Hardcover (9/4/2012)
Description
In Bill and Hillary, one of our preeminent historians, William H. Chafe, boldly argues that the trajectory of the Clintons' political lives can be understood only through the prism of their personal relationship. From the day they first met at Yale Law School, Bill and Hillary were inseparable, even though their relationship was inherently volatile. The personal dynamic between them would go on to determine their political fates. Hillary was instrumental in Bill's triumphs as Arkansas's governor, and she saved his presidential candidacy in 1992 by standing with him during the Gennifer Flowers sex scandal. He responded by delegating to her powers that no other First Lady had ever exercised. Always tempestuous, their relationship had as many lows as highs, from near divorce to stunning electoral and political successes. Chafe's penetrating insights-into subjects such as health care, Kenneth Starr, welfare reform, and the extent to which the Lewinsky scandal finally freed Hillary to become a politician in her own right-add texture and depth to our understanding of the Clintons' experience together. Bill and Hillary is the definitive account of the Clintons' relationship and its far-reaching impact on American political life.
Duke University Press, 9780822357193, 385pp.
Publication Date: December 30, 2013
About the Author
William H. Chafe is the Alice Mary Baldwin Professor of History, Emeritus, at Duke University and former president of the Organization of American Historians. He is the author of numerous books on civil rights, women's history, and politics, including Civilities and Civil Rights: Greensboro, North Carolina and the Black Struggle for Freedom, winner of the Robert F. Kennedy Book Award; The Unfinished Journey: America Since World War II; Never Stop Running: Allard Lowenstein and the Struggle to Save American Liberalism, winner of the Sidney Hillman Book Award; and Private Lives/Public Consequences: Personality and Politics in Modern America. He is coeditor of Remembering Jim Crow: African Americans Tell About Life in the Segregated South, winner of the Lillian Smith Book Award and the Carey McWilliams Award.